El Paso County Creates First County-Led Healthy Food Financing Initiative in the County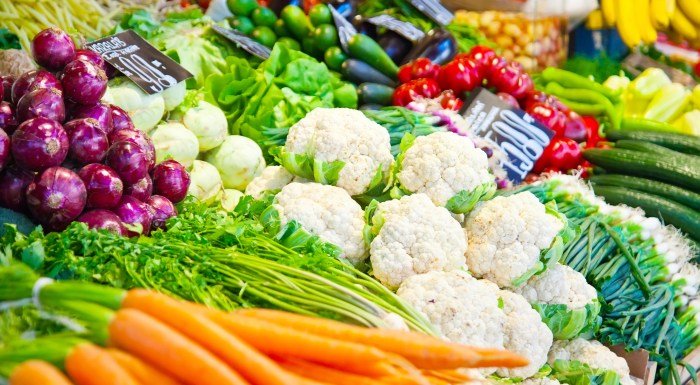 El Paso – One in four kids in El Paso County lives in a food-insecure home – a home where there is not enough money to consistently purchase healthy food. In response, the County of El Paso just took a major step to make healthy, affordable food easier to buy. After several months of collaboration with the Paso del Norte Institute for Healthy Living at UTEP (IHL) and the American Heart Association, County Commissioner David Stout and the County Economic Development Department presented the final Healthy Food Financing Initiative (HFFI) Policy Guidelines for the County of El Paso. These guidelines passed unanimously with a 5-0 vote by the County Commissioners Court, who supported the allocation of $500,000 of the County Economic Development Impact Fund to kick off the initiative.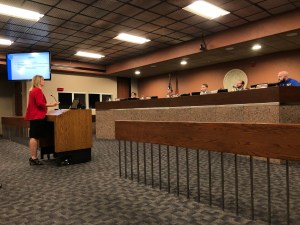 Dr. Leah Whigham, Executive Director of the Institute for Healthy Living, answers questions about healthy food finance initiative best practices for the El Paso County Commissioners at a meeting on Dec. 5, 2018.
The El Paso HFFI is a public-private partnership that aims to increase access to healthy food for residents in our community by encouraging the development and expansion of healthy food retail and related infrastructure. The initiative is based on best-practice examples from similar initiatives that have proliferated around the country as a tool for state and local governments to bring new supermarkets, grocery stores, and other food retail models to under-served communities. The El Paso County initiative will be the first ever county-level HFFI program in the United States.
"There is such a huge need to improve access to healthy, affordable food in our county. This new program will drive economic development around healthy food retail," said Commissioner Stout. "Programs like this not only lead to increased access to healthy food, they create new jobs as well."
In the initial phase of the County HFFI program, local grocers, farmers, and other small businesses may be eligible to apply for funding for projects that increase access to healthy foods. Public investments in healthy food retail typically attract additional dollars from other sources – public and private – such as financial institutions, foundations, and state and federal funds. Indeed, PeopleFund, one of the state's largest Community Development Financial Institution (CDFI), has already pledged to match the county's investment by putting up $500,000 of their own capital for financing eligible healthy food retail projects. This means that applicants can also apply for loans through CDFIs like PeopleFund, resulting in a high return on investment for the County of El Paso.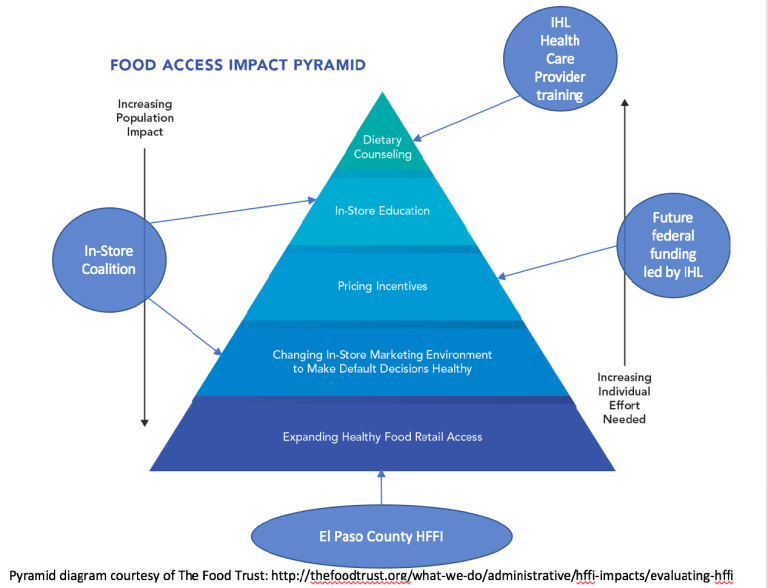 Food Access Impact: The Institute for Healthy Living, through support from the Paso del Norte Health Foundation's Healthy Eating Active Living initiative, is working with partners to coordinate efforts to collectively improve access to healthy, affordable food in the Paso del Norte region. The County of El Paso HFFI initiative will provide grants and loans that are essential to the foundation of the Food Access Impact Pyramid. Other efforts funded through the HEAL initiative and coordinated through the IHL are targeting other layers of the pyramid. Evaluation of impact is assessed at each level.
"PeopleFund believes that healthy small business growth is the key to economic recovery and development and that every person, no matter their background or economic situation, has the ability to become a successful entrepreneur and job creator given access to resources they need," said Gary Lindner, President and CEO of PeopleFund.
In 2017, the IHL released a study that mapped El Paso County's food access needs, showing areas of El Paso County that do not have sufficient access to healthy food (http://pdnihl.org/). Through funding from the Paso del Norte Health Foundation's Healthy Eating Active Living Initiative, the IHL has also convened multiple partners to address healthy food access and provide additional programs, including nutrition education, cooking classes, health screenings, and increased access to federal funding for food through SNAP. Many of these are being offered in grocery stores.
"We know that food insecurity is complex problem. It won't be fixed by a single solution," explains Dr. Leah Whigham, Executive Director of the IHL. "By partnering with the County, we are excited to support businesses that want to provide healthy, affordable food to their customers. At the same time, the additional programming partnerships will ensure those customers understand why purchasing healthy food is important and how to prepare that food when they get it home."
Christopher Walker, Community Advocacy Director for the American Heart Association, praised the initiative as a great step toward ensuring all residents in the region have access to healthy food. "It's a big deal. One of the most important factors in your ability to lead a long, healthy life is where you live. The ability to access affordable, high quality, healthy food is a key component of any healthy community. This initiative will create wonderful opportunities for the business community and residents alike. This region is a special and important one, and we are so impressed by the community's leadership and commitment to an even brighter future."
Several organizations in the Borderplex Region also indicated their support for this program. These organizations include:
City of El Paso Department of Public Health
Kelly Memorial Food Pantry
Centro San Vicente
La Semilla
El Paso True Food
Capra Enterprises
YMCA of El Paso
The County of El Paso will begin accepting applicants for the HFFI program in early 2019. All potential applicants are encouraged to contact the County Economic Development Department at 915 546 2177.
To read an article published in the El Paso Times by Guest columnist and Commissioner David C. Stout, please click here.
For more information about the Healthy Food Finance Initiative and related programs in the Paso del Norte region, call 915-747-6449.