Texas Legislative Update Meeting with Texans Care for Children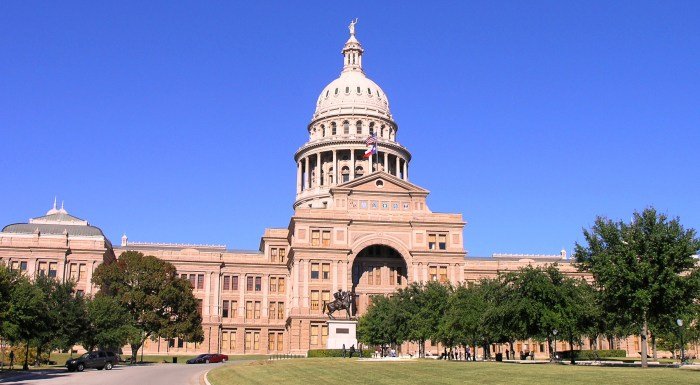 On Thursday, September 28, Texans Care for Children's CEO, Stephanie Rubin, and Senior Health Policy Associate, Adriana Kohler, shared an update on how children's health issues fared in the 2017 Texas Legislative Session. They also facilitated a discussion with El Paso County legislators, Senator José Rodríguez and Representative Mary González, on their perspectives on legislative action on children's health issues in 2017 and their priorities going forward.
Texans Care for Children CEO Stephanie Rubin facilitated a Q&A session with El Paso County Legislators, Senator José Rodríguez and Representative Mary González
Some key disappointments on children's health policy this past legislative session were:
Cuts to children's Medicaid therapies for kids with disabilities were largely left in place
Early Childhood Intervention (ECI) services for babies and toddlers with disabilities and developmental delays remain underfunded
Little movement on efforts to expand access to health coverage for kids and moms
Governor Abbott vetoed bills that would have continued to work of the Women's Health Advisory Committee and the Office for Prevention of Developmental Disabilities
The discussion focused on child health, nutrition, and maternal health. While this past Texas legislative session had some high points on child and maternal health, there were also some disappointments. Some high points include:
New legislation that will boost screening of postpartum depression in pediatric settings
Increased funding for two key women's health programs
Extension of the state's Maternal Mortality and Morbidity Task Force;
Requirement that school boards set a policy allowing for grace periods so students whose meal card funds are depleted can eat school lunches and not be "lunch shamed"
A requirement that the state study the benefits of increasing the minimum age to buy tobacco from 18 to 21.
The beginning of a critical discussion on improving nutrition in early care and education setting
You can keep abreast of legislative developments on a range of state children's policy issues by subscribing to Texans Care's monthly email newsletter or following them on Facebook and on Twitter.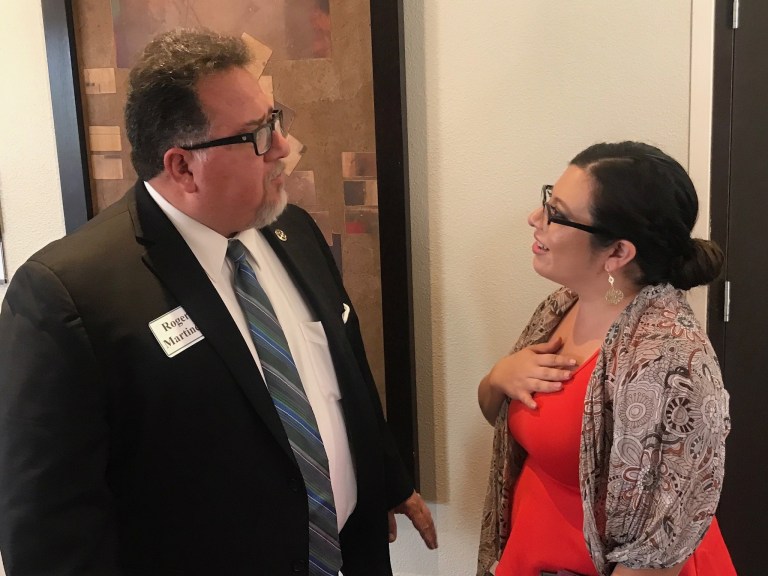 Chief Juvenile Probation Officer Roger Martinez, and Representative Mary González, after the meeting
Below are Texans Care for Children resources on child and maternal health issues that may be of interest:
Their recap of the legislative session which includes their summary of maternal and child health policy issues
Their policy brief on legislation extending the Texas Maternal Mortality Task Force
Their 2016 report on Early Childhood Intervention in Texas.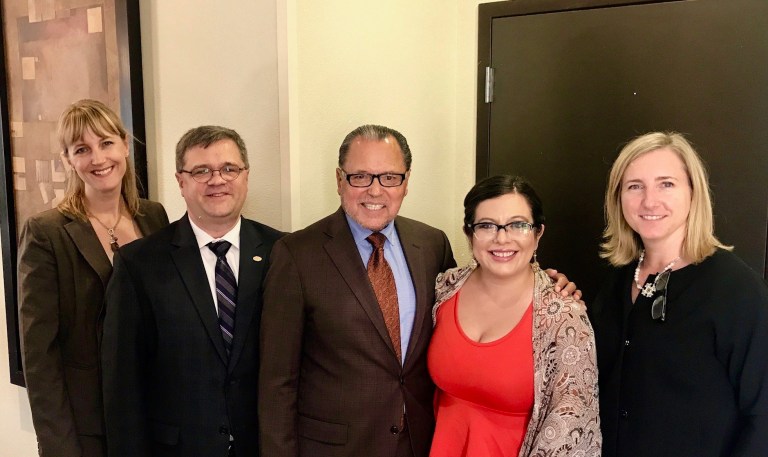 Leah Whigham, Director & Associate Professor for the Center for Community Health Impact at UTHealth; Michael Kelly, Vice President of Programs for the Paso del Norte Health Foundation; Senator José Rodr?guez; Representative Mary González; Tracy Yellen, Chief Executive Officer for the Paso del Norte Health Foundation