Susan Tortolero Emery, PhD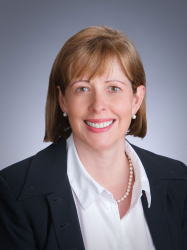 Distinguished Teaching Professor
Allan King Professor of Public Health
Susan.Tortolero@uth.tmc.edu
Department
Distinguished Teaching Professor, Health Promotion, Behavioral Science and Epidemiology
Allan King Professor of Public Health
Senior Associate Dean of Academic and Research Affairs
Health Promotion and Behavioral Sciences
Research Interests
Adolescence
Children
Sexual Risk Taking
HIV/STDs
Substance Use
Violence Mental Health
Depression
Hispanics
Prevention Research
Pregnancy Prevention
Cross-cultural Research
Gender Equity
Contact
Email: Susan.Tortolero@uth.tmc.edu
Phone: +1 (713) 500-9091
Current Projects
We Can Do More is a multi-level community based intervention targeting health clinics, schools, youth serving organizations and faith-based institutions. The goal of WCDM is to increase the capacity of participating organizations/agencies to address teen pregnancy and contraception access with proven strategies and programs.

A theoretically-based and youth-centered approach to reduce unplanned teen birth among male adolescents

Some middle school programs have been shown to elicit positive behavioral change related to teen dating violence; however, most school-based middle school programs have been developed for and/or evaluated for older, predominantly white adolescents. Me & You is among one of the first programs to have been developed and shown to be effective in reducing dating violence perpetration for ethnic minority middle school youth and to include components from multiple levels of the socio-ecological model.
While significant progress has been made in the development of effective programs to prevent unintended pregnancy and sexually transmitted infections among youth, there has been little progress made in their widespread dissemination to schools. Using community-based participatory research methods, researchers at UTHealth developed iCHAMPSS, an innovative, theory- and Web-based decision support system designed to facilitate the adoption, implementation, and maintenance of adolescent sexual health evidence-based programs in schools.