Susan Tortolero Emery, PhD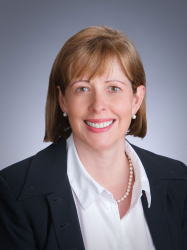 Distinguished Teaching Professor
Allan King Professor of Public Health
Susan.Tortolero@uth.tmc.edu
Department
Distinguished Teaching Professor, Health Promotion, Behavioral Science and Epidemiology
Allan King Professor of Public Health
Senior Associate Dean of Academic and Research Affairs
Health Promotion and Behavioral Sciences
Research Interests
Adolescence
Children
Sexual Risk Taking
HIV/STDs
Substance Use
Violence Mental Health
Depression
Hispanics
Prevention Research
Pregnancy Prevention
Cross-cultural Research
Gender Equity
Contact
Email: Susan.Tortolero@uth.tmc.edu
Phone: +1 (713) 500-9091
Current Projects
The objective of this formative research study is to assess mental associations, attitudes, and stereotypes towards attributes associated with contraception methods and race/ethnicity among Harris County providers who work in reproductive health settings.

A theoretically-based and youth-centered approach to reduce unplanned teen birth among male adolescents

Me & You is among one of the first middle school programs to have been developed and shown to be effective in reducing dating violence perpetration for ethnic minority middle school youth and to include components from multiple levels of the socio-ecological model.

Using community-based participatory research methods, researchers at UTHealth developed iCHAMPSS, an innovative, theory- and Web-based decision support system designed to facilitate the adoption, implementation, and maintenance of adolescent sexual health evidence-based programs in schools.