Kayo Fujimoto, PhD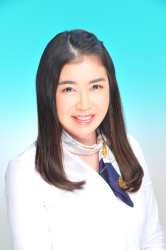 Sally W. Vernon, Ph.D. Distinguished Professor in Social Determinants of Health
Professor
Kayo.Fujimoto@uth.tmc.edu
Department
Health Promotion and Behavioral Sciences, Primary appointment
Biostatistics and Data Science, Secondary appointment
School of Biomedical Informatics, Adjunct appointment
Research Interests
Social Network Analysis
HIV/AIDS & STI Research
Social Determinants of Health
Healthcare Delivery Systems
MSM Populations
Organizational Research
Molecular Epidemiology
Respondent-Driven Sampling (RDS) Methodology
Categorical Data Analysis
Machine Learning/Deep Learning
Agent-Based Network Modeling
Adolescent Substance Use
Biography
Kayo Fujimoto, PhD's research specializes in the development and application of social network methodology, various statistical methods, and deep learning to health behavior, disease transmission, and population health, including HIV/AIDS & STI, men who have sex with men (MSM) populations, molecular epidemiology, organizational networks, and healthcare delivery systems. As a principal investigator, Dr. Fujimoto has led multiple NIH-funded, multi-site projects related to social networks and HIV/STI risk/preventive behaviors among young MSM populations, and currently serves as a standing NIH committee member for the Population and Public Health Approaches to HIV/AIDS (PPAH) Study Section.
Contact
Email: Kayo.Fujimoto@uth.tmc.edu
Phone: +1 (713) 500-9766
Current Projects
Site PI. This supplement project proposes to examine next generation responses to HIV related events in ending the epidemic contexts in Chicago and Houston.
Site PI (a Core Methodology Leader for Social Network Analysis). This project proposes advanced bi-directional data sharing, analytics, and modeling capacities to provide new scientific insights into interventions at the intersection of opioid use and justice contexts. The MAARC (at the University of Chicago) will support these capabilities within opioid clinical trials implemented within justice contexts, serving as one of the 12 research hubs of a U2 consortium project that comprises a national network of investigators of JCOIN (the Justice Community Opioid Innovation Network).
Multiple PI. This supplement project proposes to examine institutional and social network contributors to opioid use (including prescription opioids, heroin, and synthetic opioids such as fentanyl), opioid use disorder, and opioid-related harms among younger Black men who have sex with men (YBMSM) with involvement in the criminal justice/corrections system.

This project aims to study the effectiveness of HIV prevention interventions for criminal justice (i.e., jail and community supervision) involved younger Black men who have sex with men in HIV prevention services by developing Agent-based Network Modeling methodology. This study is conducted in three sites (Chicago, Houston, and Los Angeles).
Site PI. This projects aims to guide and transform the rapidly evolving public health implementation of molecular HIV surveillance (MHS) based prevention interventions as a critical step towards HIV elimination in Chicago and Houston.
This project takes biological, behavioral, and epidemiological perspectives to investigate complex syphilis-HIV transmission dynamic processes, coevolved with sex behavioral dynamic, and sexual network dynamic, and risk reduction behavioral dynamic among young Black men who have sex with men at the aim of creating effective syphilis eliminations interventions for most-at-risk population in the United States.