Potential toxicant exposure and health risks of smoke for wildland firefighters
HOUSTON (April 20, 2023) – Jooyeon Hwang, PhD, MS, an Associate Professor in Industrial Hygiene for the Southwest Center for Occupational and Environmental Health (SWCOEH), has led a study on the potential toxicant exposure and the health risks of smoke for wildland firefighters at the wildland-urban interface. The resulting paper, published in The Lancet Regional Health - Americas, focuses on four aspects of wildland firefighters' health risks at the wildland-urban interface: Economic costs and health impact; respiratory protection; multipollutant mixtures; and proactive management of wildfires.
Dr. Hwang's paper, citing a previous study led by Kathleen M. Navarro, notes that over 25 years, a firefighter working long seasons has an additional risk of 43 percent for lung cancer and 30 percent for cardiovascular disease.
"These numbers are unfortunately consistent with another earlier self-report subclinical study that showed significant links between more experienced wildland firefighters and hypertension and heart arrhythmia," Hwang said. "As a researcher, we aim to reduce the number of health risks among firefighters. After years of dedicated service, firefighters deserve to retire and enjoy good health without the burden of health risks."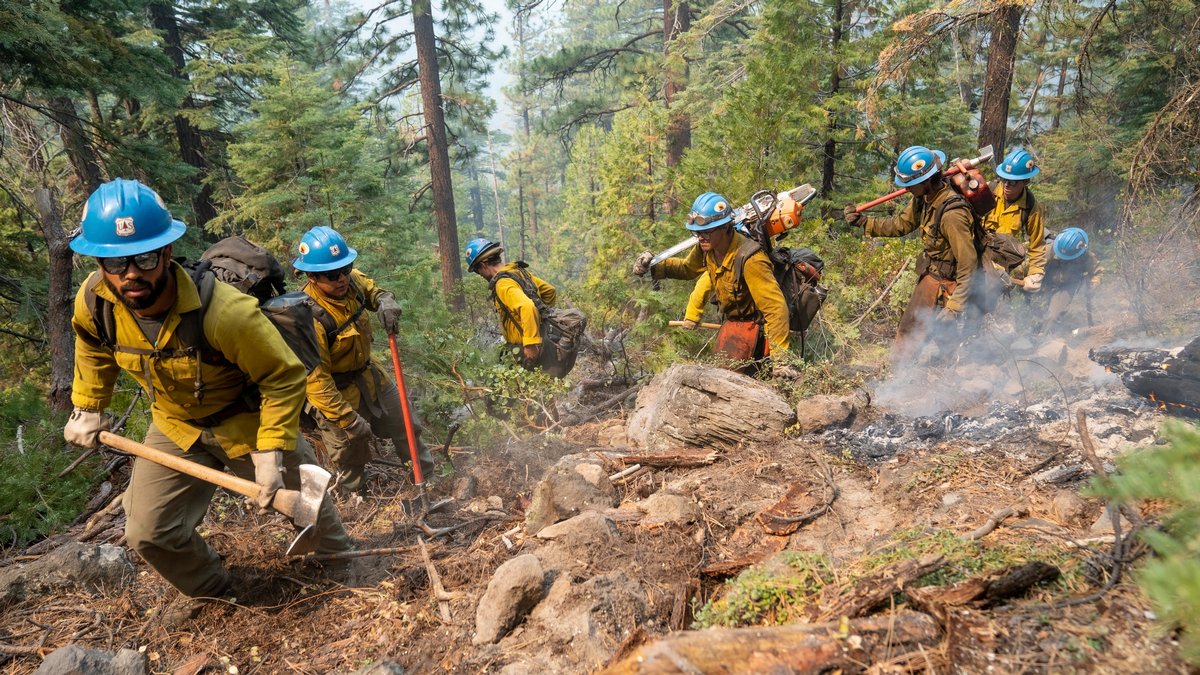 Currently, there is no approved respiratory protection for wildland firefighting and no commercially available respirators that meet the immediate need to protect them from airborne exposures and heat stress. The missing respiratory protection presents a lingering risk for wildland firefighters, but Hwang is optimistic that the risk could soon be reduced.
"This longstanding lack of PPE for wildland firefighters has proven to be uneasy to resolve," Hwang said. "But, I'm optimistic that we can tackle this challenge with evidence-based research and develop a possible solution. For example, through a rigorous effort by the U.S. Department of Homeland Security, the Wildland Firefighter Respirator (WFFR) has been developed and will soon be available for wildland firefighters."
Wildland firefighters do not use respiratory protection such as a self-contained breathing apparatus (SCBA) for several reasons. First, wildland firefighters spend extended periods at prescribed burns and incident wildfires, averaging from eight to 13 hours at a time, but a SCBA cylinder only lasts 30–60 minutes. The wildland firefighters are missing the benefits of a SCBA, which has the highest APF (=10,000). An APF of 10,000 indicates that the concentration of contaminants in the outside air is expected to be reduced at least 10,000 times inside the SCBA.
"According to our earlier study, all structural firefighters in the study cohort wore SCBA," Hwang said. "But the majority of wildland firefighters in the study cohort did not wear SCBA due to the limitations described in the paper."
"We are developing a novel idea for assessing neurotoxicants and carcinogens from wildfire smoke with wildland firefighters for securing research funding," Hwang said. "We are open to any suggestions from stakeholders, including frontline firefighters, chief/commanders, communities, and their families."
FIREFIGHTING COMMUNITY: PLEASE SEND ANY SUGGESTIONS FOR STUDIES IN THIS FIELD TO DR. HWANG: jooyeon.hwang@uth.tmc.edu.
The SWCOEH provides graduate-level training opportunities for occupational and environmental health professionals through our industrial hygiene, occupational and environmental medicine, occupational epidemiology, and Total Worker Health®.