Professor Jorma Rantanen to speak at Ex4OSH 2021 in Houston
NIOSH Lifetime Achievement Award honoree added to 10-speaker lineup
Dr. Jorma Rantanen has been confirmed as a featured speaker at Ex4OSH 2021, set for Dec. 9-11 in Houston. Professor Rantanen has served for 30 years as the Director General of the Finnish Institute of Occupational Health, FIOH. He has published numerous research and practice articles, books and guidelines on occupational health, occupational medicine, radiation biology, and toxicology, prevention of occupational cancer, risk assessment, good occupational health and safety practices, basic occupational health services, and implementation of new legislation on OSH. Dr. Rantanen was awarded the NIOSH Lifetime Achievement Award in Occupational Safety and Health.
Ex4OSH 2021 conference will bring together an international and interdisciplinary audience of employers, workers, health and safety professionals, researchers, policymakers, and the academic community to address the need for an expanded focus for occupational safety and health (OSH). This expanded focus has been made more acute by the accelerated pace of change brought about by the global pandemic.
The conference will address three critical areas for the future of OSH: research, training, and policy. The challenges facing OSH will be explored. Recommendations to address these challenges will be developed.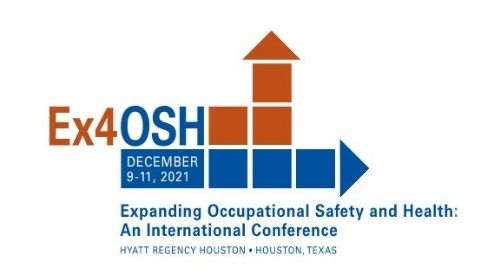 Ex4OSH is a collaboration between the Southwest Center for Occupational and Environmental Health (SWCOEH) Education and Research Center at UTHealth School of Public Health, the National Institute for Occupational Safety and Health (NIOSH) and the Conference Planning and Scientific Committee. Check the Ex4OSH website for updates as well as an updated list of speakers.