SWCOEH alum Jennifer Ish, PhD, MS, co-authors study of Maternal occupational exposures and fetal growth
Houston (April 28, 2022) – Jennifer Ish, PhD, MS, an alumnus of the Occupational Epidemiology program at the Southwest Center for Occupational and Environmental Health (SWCOEH) at UTHealth School of Public Health, was the first author of a study examining associations between maternal occupational exposures and ultrasound-measured fetal growth. The article was published by PLOS ONE in April.
The article, "Maternal occupational exposures and fetal growth in a Spanish birth cohort", was co-authored by Dr. David Gimeno, Center Director and Occupational Epidemiology Program Director for the SWCOEH, and Dr. George Delclos, Deputy Director of the SWCOEH.

The article continues a collaboration between the SCWOEH and the INMA Project – Environment and Children, a research project based in Spain that that aims to study the role of the most important environmental pollutants in the air, water and diet during pregnancy and the beginning of life, and their effects on child growth and development. The collaboration began with Ish's abstract "Maternal occupational exposure to chemicals and neurocognitive development at 4-5 years of age", which she presented at ISEE 2021 last August.
"We found limited evidence for a role of work-related exposure to endocrine disrupting chemicals (EDCs) and other potential hazards on fetal growth, but nonetheless begin to fill an important research gap," said Ish, currently a postdoctoral research fellow at the Epidemiology Branch of the National Institute of Environmental Health Sciences (NIOSH).
"EDCs interfere with the normal function of the body's hormones," said Dr. Gimeno. "There are multiple sources of EDCs including the environment, food sources, personal care products but also manufactured products that workers may come in contact on their job. Given the potential for EDCs to affect women of reproductive age regarding their current or future pregnancy, studies like Ish's are badly needed."
"We report consistent associations between three EDC groups—phthalates, alkylphenolic compounds, and miscellaneous chemicals—and reduced fetal growth trajectories," said Ish. "Moreover, hairdressers and domestic cleaners in our study population accounted for the majority of women with exposure to these compounds, potentially informing future occupational studies of reproductive and developmental outcomes."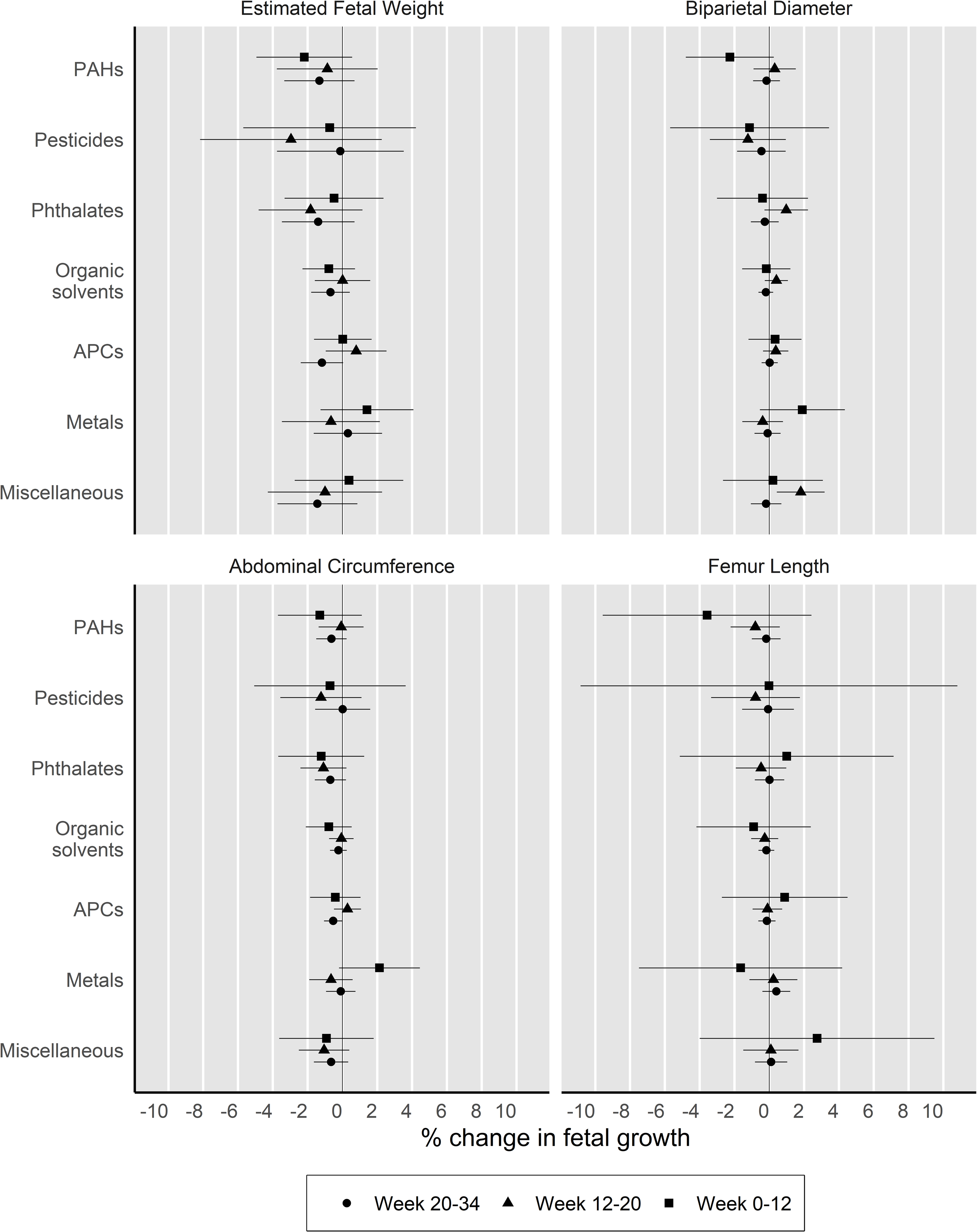 For Ish, this study is the beginning of long-needed research into work-related chemical exposures among pregnant women.

"There are only a few publications that examine job-related chemical exposures among pregnant women and fetal development outcomes," said Ish. "Yet this is an important topic given that for women in certain occupations, the workplace may be an important and modifiable source of exposure to endocrine disrupting chemicals.

If afforded additional time and funding for further research in this area, Ish would begin with a validation study and look to expand the study to a larger population.

"A validation study of the job-exposure matrix used in our analysis would be an excellent follow-up to our work," said Ish. "Additionally, I would evaluate our research question in a larger study population. As workers are typically exposed to not one but multiple chemicals as well as work-related non-chemical stressors—for example, irregular work hours or work-related psychosocial stress to examine the cumulative or combined impact of multiple occupational exposures on pregnant workers and their children."
The SWCOEH provides a variety of graduate-level training opportunities for occupational and environmental health professionals through our industrial hygiene, occupational and environmental medicine, occupational epidemiology, and Total Worker Health®.