Louis D. Brown, PhD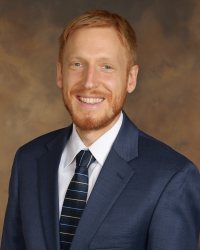 Associate Professor
Louis.D.Brown@uth.tmc.edu
Department
The University of Texas Health Science Center at Houston (UTHealth Houston) School of Public Health, El Paso Campus
Health Promotion and Behavioral Sciences

Research Interests
Health Equity
Behavioral/Mental Health
Adolescent Health
Border Health
Substance Use
Biography
Louis D. Brown is trained as a community psychologist and study community-based interventions that promote mental and behavioral health. He is particularly interested in social justice, empowerment, and community engagement. His work with the implementation and evaluation of community-based interventions focuses on low-income, minority populations. He has active lines of research with community prevention coalitions, self-help and mutual support, school-based preventive interventions, and Hispanic health disparities..

Contact
Email: Louis.D.Brown@uth.tmc.edu
Phone: +1 (915) 747-8506
Fax: +1 (915) 747-8512
Current Projects

Needs assessment of methamphetamine-using men who have sex with men in the US.

This project is an innovative health promotion program that empowers youth to serve as both educators and healthy policy advocates.

This project connect residents in predominantly low income Hispanic communities to health resources.
The aims of this study were to identify intervention priorities then to design and pilot a culturally responsive safety intervention program for Latino day laborers (LDL).