Ross Shegog, PhD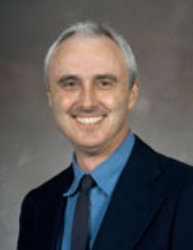 Professor
Ross.Shegog@uth.tmc.edu
Department
Health Promotion and Behavioral Sciences
Research Interests
Application of Instructional and Decision-support Technology for Health Promotion, Disease Prevention, and Disease Management
Development and Evaluation of Behavioral Interventions
Pediatric Asthma Self-management
Prevention and Cessation of Adolescent Tobacco Use
Prevention of Pregnancy, HIV and STIs in Adolescents
Parent-child Communication
Epilepsy Self-management
Biography
Ross Shegog is an Associate Professor of Behavioral Science at The University of Texas Health Science Center at Houston (UTHealth) School of Public Health and an adjunct professor with The University of Texas School of Biomedical Informatics. He is interested in the application of communication technology in health promotion, disease prevention, and disease management to find creative solutions to the challenges of optimally impacting health behavior. His recent projects have focused on the application of computer-based education, decision-support systems, and gaming in the health domains of pediatric asthma management, tobacco smoking cessation and prevention, HIV/STI/pregnancy prevention, violence prevention, physical activity, and epilepsy self-management.
Contact
Email: Ross.Shegog@uth.tmc.edu
Phone: +1 (713) 500-9677
Fax: +1 (713) 500-9602
Current Projects

Some middle school programs have been shown to elicit positive behavioral change related to teen dating violence; however, most school-based middle school programs have been developed for and/or evaluated for older, predominantly white adolescents. Me & You is among one of the first programs to have been developed and shown to be effective in reducing dating violence perpetration for ethnic minority middle school youth and to include components from multiple levels of the socio-ecological model.
While significant progress has been made in the development of effective programs to prevent unintended pregnancy and sexually transmitted infections among youth, there has been little progress made in their widespread dissemination to schools. Using community-based participatory research methods, researchers at UTHealth developed iCHAMPSS, an innovative, theory- and Web-based decision support system designed to facilitate the adoption, implementation, and maintenance of adolescent sexual health evidence-based programs in schools.

The Adolescent Vaccination Project is a collaboration between the UTHealth School of Public Health, Baylor College of Medicine, and Texas Children's Pediatrics (TCP). The primary goal of this initiative is to increase initiation and completion of HPV vaccination among male and female patients at TCP, a network of over 50 clinics in the greater Houston area.

The goal of this project is to develop a Spanish version of an epilepsy self-management decision-support system and test the efficacy of both the Spanish and English versions on epilepsy self-management in Hispanic patients attending four clinic sites near the Mexico border in Arizona and Texas.