Laura Lee, PhD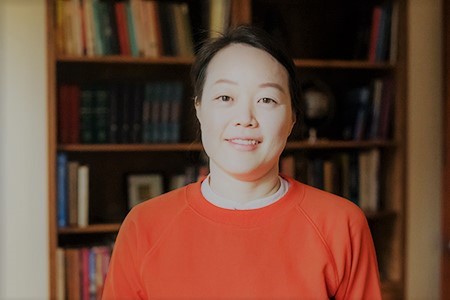 I was a SWCOEH ERC doctoral trainee in occupational epidemiology at the University of Texas School of Public Health (UTSPH) from 2012 to 2015. Upon graduating from the UTSPH in 2015, I joined the Naval Medical Research Unit in San Antonio, Texas, and worked as a staff epidemiologist with an interdisciplinary team of U.S. Navy researchers. After working for the U.S. Navy for two years, I moved to Illinois to be closer to my family. I currently work as a Research Specialist at the Children and Family Research Center (CFRC), School of Social Work, University of Illinois Urbana-Champaign.
What led you to public health and to occupational & environmental health in particular?
I have always been interested in maternal and child health. Because many women work during pregnancy and their experiences during pregnancy could adversely affect their birth outcomes, I decided to study the role of maternal occupational and environmental exposures and adverse health outcomes in children during my time as a doctoral student at the UTSPH. I first learned about the SWCOEH ERC traineeship from my academic advisor and was able to identify faculty members with expertise in my research area of interest through the program. As an occupational epidemiology doctoral trainee, I specifically focused on examining the role of maternal workplace physical activity and psychosocial stressors on several adverse birth outcomes using a large Centers for Disease Control and Prevention data.
Tell us about your work. What is an average day like for you?
As a Research Specialist at CRFC, I devote most of my time doing research related to child welfare issues. This job requires being familiar with the current state policy on child welfare and applying quantitative, qualitative, and mixed research methods to describe children under the state's care and to evaluate current intervention programs. I work closely with a team of data analysts and other research specialists to produce technical reports (e.g., annual monitoring reports and research briefs) for several on-going projects. Since I work with an interdisciplinary team, I have very much enjoyed being able to contribute in areas of my expertise. As a staff researcher, I greatly appreciate the opportunities I had as a doctoral trainee to work on multiple research projects and publications.
How did your education as a SWCOEH ERC trainee at UTHealth School of Public Health prepare you for your current career?
As a doctoral trainee in occupational epidemiology, I had the opportunity to work closely with two faculty members (Drs. Elaine Symanski and Philip Lupo) at the school. I greatly value the mentorship and guidance I received from them. Specifically, during my time as a trainee, I was able to publish seven journal articles and present my research at three scientific conferences/symposiums. Under their guidance, I also applied for and was awarded a SWCOEH ERC Pilot/Small Projects Training Program. As a trainee, I also enjoyed interacting with fellow trainees, staff, and faculty at the SWCOEH during field trips and journal clubs. I got to know to know many of them during my three-year traineeship, and they provided tremendous support when I was working on my dissertation as well as when I was applying for jobs. I kept in touch with most of them through LinkedIn and email.
What advice do you have for students pursuing a SWCOEH ERC traineeship leading to a career in public health?
I would like to tell any student interested in occupational and environmental health to pursue the SWCOEH ERC traineeship. I benefited greatly from being able to work with great mentors and make connections with fellow trainees, faculty, and public health professionals. As a trainee, I had many research and networking opportunities I would not had otherwise. I would advise current trainees to identify specific research areas they are passionate about, seek out research mentors, and regularly attend journal club meetings and field trips to grow their professional network.