Parvaneh Ehsanzadeh, MD, MPH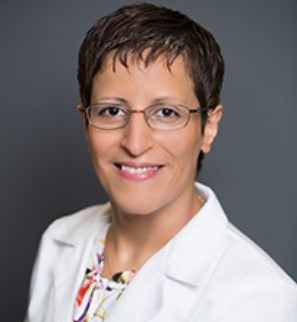 I am working with Memorial Hermann Medical Group-Occupational Medicine, Katy, TX. I see urgent care patients, perform medical exam, and evaluate patient for return to work. I also have completed my fellowship in addiction medicine and would like to develop incorporate this skill set into my practice as well.
What led you to public health and to occupational & environmental health in particular?
I have long had an interest in public health and how to implement interventions designed to prevent health problems from occurring in a population. I also was interested in the medical problems that are unique to workforce populations. The SWCOEH ERC traineeship provided many opportunities via their corporate medicine rotations for me to gain the experience to integrate preventive medicine in the workplace setting.
Tell us about your work. What is an average day like for you?
I work 40 -60 hours a week in an outpatient clinic. In this capacity, I see both acute injuries and walk-in non-urgent cases. I enjoy interacting with the patients as well as the management in their workplace.
How did your education as a SWCOEH ERC trainee at UTHealth School of Public Health prepare you for your current career?

My experience as a SWCOEH ERC trainee provided me with a well-rounded training in all disciplines needed for my job. I also appreciate my mentors/attending who went above and beyond to train or/and support me in my journey. I can say all of them played a significant role in my success. I have maintained direct contact: Dr. William B. Perkison, Dr. George Delclos, and Dr. Chip Carson.
What advice do you have for students pursuing a SWCOEH ERC traineeship leading to a career in public health?
I would recommend that they try to put a great deal of effort and focus on their practicum project. Learning the skills needed to completely develop a "real world" project is a very useful skill to have once you enter the workplace.