Steven Mills, MPH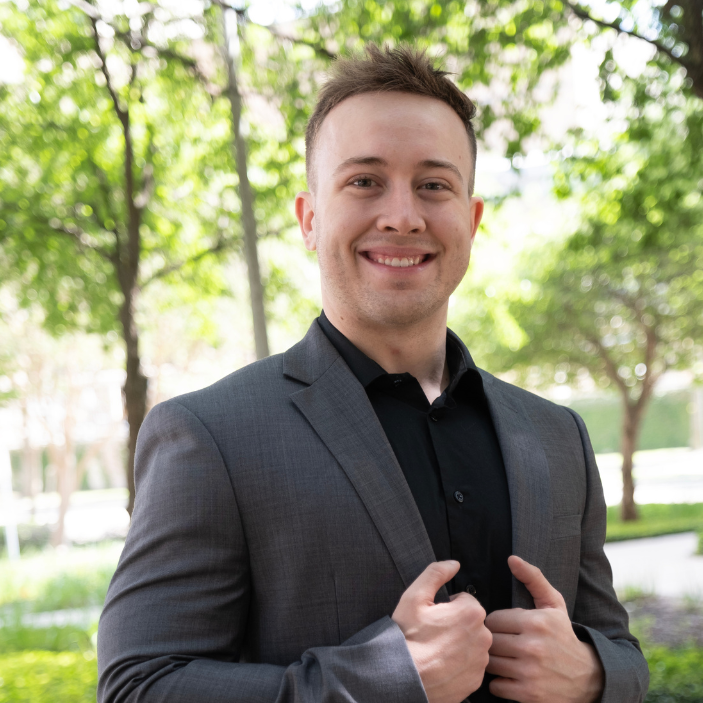 I was a NIOSH Trainee in Industrial Hygiene for the Southwest Center for Occupational & Environmental Health (SWCOEH) and graduated in May 2023. I will work for KBR as a Safety Professional with NASA. KBR is contracted by NASA & the Department of Defense, and I will work directly in the Johnson Space Center upon obtaining my diploma and official transcript. My job description includes teaching occasional safety and health courses to company and contractor employees. Review, revise, and write safety, health, and environmental procedures. Champion a Zero Harm safety philosophy. Calibrate industrial hygiene monitors and similar gas monitoring field equipment. Participate in safety and health inspections. Assist laboratory personnel with compliance with the chemical hygiene plan, bloodborne pathogen program, environmental compliance rules, and biohazardous waste requirements. Advise science research employees in safety, health, and environmental areas.
I am thrilled to say that this is my dream job, and I am proud to have achieved it by setting ambitious goals and reaching them so that I can see the stars, pun intended.
What led you to public health and to occupational & environmental health in particular?
My passion for people led me to Public Health and Occupational & Environmental Health in particular. I love people, and I believe everyone is entitled to a healthy life and to return home safe to their family members and loved ones. I have always been interested in aerospace, so working for KBR with NASA has always been a dream of mine. The innovation, ongoing development of science, and professionalism within the aerospace industry never ceases to amaze me. It is my passion to ensure that all individuals working with KBR and NASA can continue living a healthy lifestyle without worrying about health and safety concerns while at work.
What led you to public health and to occupational & environmental health in particular?
During my undergraduate career, I was interested in general public health and environmental health. I wanted to continue that education in a master's program and learn more about environmental and occupational health in various sectors/industries. I am passionate about environmental health and wanted to see how to best translate the impacts of the environment to ensure public health & safety. The admissions team actually reached out and informed me about the industrial hygiene concentration. As I researched the program, I realized it was worth exploring. The more I learned about worker health and the mechanics behind ensuring occupational health for different types of employees, I became more interested in industrial hygiene and occupational health.
Tell us about your work. What is an average day like for you?

I am responsible for various safety and health-related tasks, including occasional training sessions for the company's personnel and contractors. I review, update, and develop safety, health, and environmental standards. I am also dedicated to supporting a Zero Harm safety mindset throughout the company.
In addition, my expertise will include calibrating gas monitoring field equipment and industrial hygiene monitors. I take part in safety and health inspections to detect and eliminate any risks. I also provide personnel with guidance on adhering to the chemical hygiene plan, the bloodborne pathogen program, the environmental compliance regulations, and the biohazardous waste standards. I may also undertake various other duties not listed in my job description as my employment continues.
How did your education as a SWCOEH ERC trainee at UTHealth School of Public Health prepare you for your current career?
I particularly enjoyed the major-specific and industrial hygiene curriculum courses as they broadened and deepened my knowledge and skillset, making them the most applicable to my future responsibilities as an industrial hygienist and safety professional. I most enjoyed the courses Fundamentals of Industrial Hygiene, Risk Analysis: Principles and Practice, Occupational Health Controls, Principles of Occupational Ergonomics, and Occupational Health Field Trips. Even though all my instructors were outstanding, courteous, and professional, Dr. Wei-Chung Su had the most academic influence on me. His Occupational Health Controls course prepared me for how to address certain exposure scenarios, how to go about calculating exposure, and the proper way to implement mitigation measures and calculate their effectiveness for reducing occupational exposures. Risk Analysis - Principles and Practices is another course that enhanced my problem-solving techniques by making me approach hazard exposures from a management perspective.
What advice do you have for students pursuing a SWCOEH ERC traineeship leading to a career in public health?

I advise future SWCOEH ERC Traineeship applicants to be optimistic and to make the most of the present and available opportunities. Networking is a significant utility within the academic community and professional field. Do not hesitate to be sociable with your colleagues, cohort, fellow trainees, advisor, professors, or individuals in general. Once you step out of your comfort zone and become unafraid, the world will present countless opportunities for you. In my experience, your peers and professors are just as eager to learn more about and from you as you are them. Feel free to ask questions, ask for assistance, or even ask for recommendations for improvement or jobs. Also, do not hesitate to contact me if you have questions, need advice, or even someone to chat with.