J. Michael Wilkerson, PhD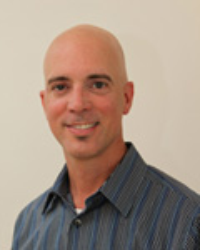 Associate Professor
Johnny.M.Wilkerson@uth.tmc.edu
Department
Health Promotion and Behavioral Sciences
Research Interests
Substance Use Prevention and Recovery
HIV/STI Prevention
LGBTQ+ Health Disparities
Adolescent Sexual Health
Biography
J. Michael Wilkerson is an Assistant Professor in Health Promotion and Behavioral Sciences at The University of Texas Health Science Center at Houston (UTHealth) School of Public Health. His academic training includes a doctoral degree in adult, professional, and community education, a master's degree in health education, and a master's degree in epidemiology. He is interested in how structural and psychosocial factors contribute to behaviors that increase health disparities among marginalized populations, and in the development of multi-level interventions. He has been working in community health education for nearly 20 years.
Contact
Email: Johnny.M.Wilkerson@uth.tmc.edu
Phone: +1 (713) 500-9974
Fax: +1 (713) 500-9602
Current Projects

In-depth interviews with polysubstance-using men who have sex with men in the Houston area.

Health needs assessment of long-haul truckers and sex workers found at truck stops in the Houston area

This project conducts a multisite longitudinal network study to investigate the HIV/STD risk and protective behaviors associated with social networks created by venue affiliations among young men who have sex with men (YMSM) ages 16-29 years.

Needs assessment of methamphetamine-using men who have sex with men in the US.

SGM health needs assessment

Needs assessment of men having sex with men in the State of Maharahstra, India.