Dell Health Undergraduate Scholars
Overview
The Dell Health Undergraduate Scholar (DHUS) program is a unique part-time research opportunity for one undergraduate student interested in public health, community building, and/or obesity prevention. The Michael & Susan Dell Center for Healthy Living, funded by the Michael & Susan Dell Foundation (MSDF), conducts research and provides programs that promote healthy living for children, their families and their communities.
The DHUS program provides funding for students to work and gain public health research experience. For the 2022-2023 school year, the Center will accept one undergraduate student from Huston-Tillotson University, Austin Community College, St. Edward's University, or Concordia University to work 15 hours/week from September to December, with the possibility of extending the internship through spring of 2023.
During this period, the Dell Health Undergraduate Scholar is expected to:
Be trained in public health research using Center project resources
Assist with Center community events, academic forums, and associated activities
Provide support to faculty and staff with health policy research
Assist with community health research and programs
Assist with a project or Center activity related to the student's public health interest
Receive training, resource, and guidance from faculty and staff mentors whose research aligns with the student's interests
Participate in administrative tasks, in order to be fully trained as a public health professional
The Center Dell Health Undergraduate Scholar Program is led by Dr. Deanna Hoelscher, Dr. Alexandra van den Berg, and Melissa Campos-Hernandez. The candidate for this position will be reviewed and selected using a competitive process.
Applicant eligibility:
U.S. citizen or permanent resident
Undergraduate student enrolled at Huston-Tillotson University, Austin Community College, St. Edward's University, or Concordia University during the school year (preferably entering junior or senior year)
Available to work 15 hours/week during the work day (8:00am-5:00pm) from September to December

(with

possibility of extending

through

spring of 2023)
Contact and Application Information
The application period for the 2022 - 2023 Dell Health Undergraduate Scholar program will open on March 21, 2022.
Please find the application here
For any questions about the program, please contact Melissa Campos-Hernandez at Melissa.A.CamposHernandez@uth.tmc.edu.
Current 2021-2022 Dell Health Undergraduate Scholar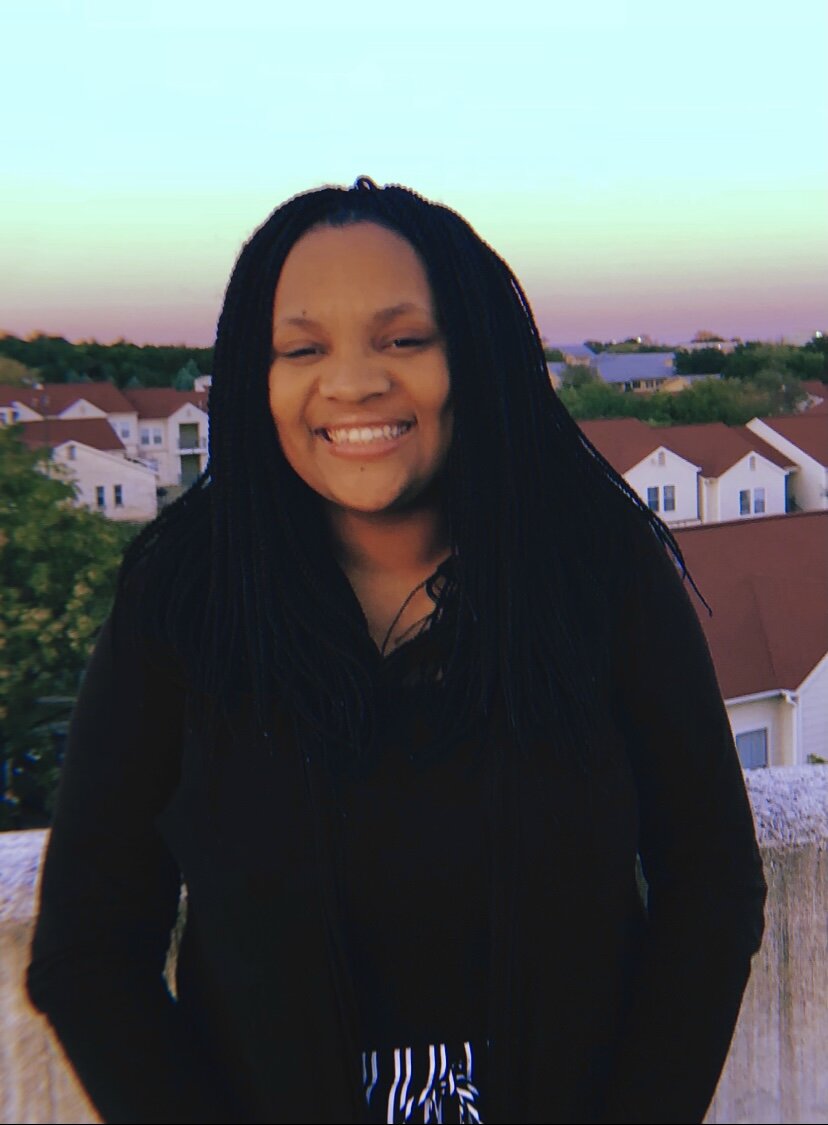 Kelsi Peterson - Kelsi is a senior at St. Edward's University pursuing a bachelor's in Social Work with a minor in Spanish. Throughout her college career, Kelsi's passion for service and advocacy has shown throughout the St. Edward's Community. On campus, she has held various roles within the Student Office of Diversity and Inclusion and Campus Ministry, promoting spiritual health and social justice. Outside of St. Ed's, Kelsi has lent her talents to numerous causes across the state, including Environment Texas, antiracist missions, and the Where Are You Homeless Outreach in Dallas, Texas. When she's not busy with school and volunteer work, Kelsi loves to write music, bake, and spend time with friends and family. After obtaining her undergraduate degree, Kelsi hopes to pursue a MSW and MPH. Long term, she hopes to work in global health and promote wellness in communities around the world.
Past Dell Health Undergraduate Scholars
Tytiana Matthews (2021), Huston-Tillotson University
Alejandra Rueda (2020-2021), Concordia University
Cristobal Garcia-Quiroz (2019-2020), St. Edward's University
Yolanda Guzman (2018-2019), St. Edward's University
Jessica Marquez (2017-18), St. Edward's University
Jackie Ortuno (2016-17), St. Edward's University
Vanessa Lerma (2015-16), St. Edward's University
Timothy Cooley (2014-15), Huston-Tillotson University