Melissa Blythe Harrell, PhD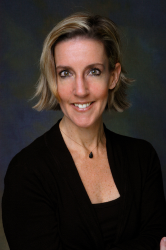 Professor, Epidemiology, Human Genetics & Environmental Sciences
melissa.h.harrell@uth.tmc.edu
Dr. Melissa Blythe Harrell is a Professor at the Center who resides at the Austin Campus, with other faculty at the UT Health School of Public Health. Her research interests focus on tobacco use among youth and young adults. A behavioral epidemiologist by training, Dr. Harrell has served as a Senior Writer and Editor of 3 Surgeon General's Reports and 1 Institute of Medicine Report on this topic, and she has over 125 peer-reviewed publications. She has been a leading investigator on 13 federally funded grants from the NIH and CDC to date, totaling more than $35 million in direct costs. Dr. Harrell completed her undergraduate studies at the College of William & Mary (BS, Biology, 1991) and received her MPH (1999) and PhD (2002) from the School of Public Health at the University of Minnesota. Since 2006, she has served on the faculty of UT Health, with appointments in the Departments of Epidemiology, Human Genetics, and Environmental Sciences and the Department of Health Promotion and Behavioral Sciences. Dr. Harrell's extensive research portfolio includes behavioral surveillance and intervention studies in Texas and other international settings (e.g., Uruguay, India, Africa). Over half of her publications include students or trainees as first authors, underscoring a strong commitment to mentoring and teaching the next generation of public health professionals.
Past Projects:
Current Projects

The purpose of this study is to develop and test the efficacy of a multiple-component intervention to prevent tobacco use and promote physical activity for 7th-8th graders in Uruguay.

The overall goal of the Tobacco Center of Regulatory Science (TCORS) on Youth and Young Adults is to develop an integrated program of research and training to provide scientific evidence, and a career path for regulatory scientists, to support U.S. tobacco regulation.
Recent Publications
(Rogers, S. M., Harrell, M. B., Chen, B., Springer, A., Loukas, A., & Perry, C. L. (2021). Addictive Behaviors, 115, 106771.)
(Mantey, D., Harrell, M., Chen, B., Kelder, S. H., Perry, C., & Loukas, A. (2021). Tobacco Control.)

12/17/2020 - Healthy Children, Healthy State. A one-pager on vaping with flavors from the Texas Child Health Status Report Project.

12/15/2020 - Healthy Children, Healthy State. A one-pager on vaping advertisements and teens in Texas from the Texas Child Health Status Report Project.
(Chen B, Sterling K, Bluestein M, Harrell MB, Kuk AE, Perry CL, Pérez A (in press). PLOS One.)
Recent News
Policies that restrict flavored tobacco access can reduce teen use in as little as six months, a study in Massachusetts suggests. Researchers compared two towns 30 miles apart and found that after one community passed a restrictive policy in 2016, flavored tobacco availability and use dropped the next year.

Flavored e-cigarettes and e-cigarette marketing could be increasing e-cigarette use among youth and young adults, according to researchers from the Michael & Susan Dell Center for Healthy Living at The University of Texas Health Science Center at Houston (UTHealth) School of Public Health in Austin.