6 tips for a safe Halloween
Published: October 27, 2023
Halloween is a week away! Before you put on your best costume and hit the streets for trick-or-treating, here are some tips to ensure everyone has a safe and healthy Halloween!
1. Be aware of trick-or-treaters. While driving, keep an eye out for people walking in the road, in & out of driveways, and crossing streets while driving. Be especially cautious at night; watch for people wearing dark clothing.
2. Improve visibility. As a pedestrian, use reflective tape, flashlights, or glow sticks to be more visible to motorists.
3. Plan to eat healthy. Halloween can mean higher sugar intake. If sweet treats are in your future, prioritize well-balanced meals throughout the day.
4. Stay Active. Try walking or biking from house to house, or set a goal for how far your group will walk.
5. Prioritize Balance. Set expectations about how much candy kids will consume, pair candy with other healthy snacks, and communicate the importance of moderation.
6. Keep an eye out for food allergies. Make sure to check product labels for allergy warnings. If you're handing out treats, consider offering alternative Halloween treats by incorporating allergy-safe options, participating in the Teal Pumpkin Project*, or providing small toys.
*The Teal Pumpkin Project encourages people who are handing out candy to offer nonfood treats (and toys!) so children with food allergies can still enjoy the fun. Participants can place a teal pumpkin on their doorstep.
Written by Emily Torres, MPH candidate and graduate research assistant at UTHealth Houston School of Public Health in Austin.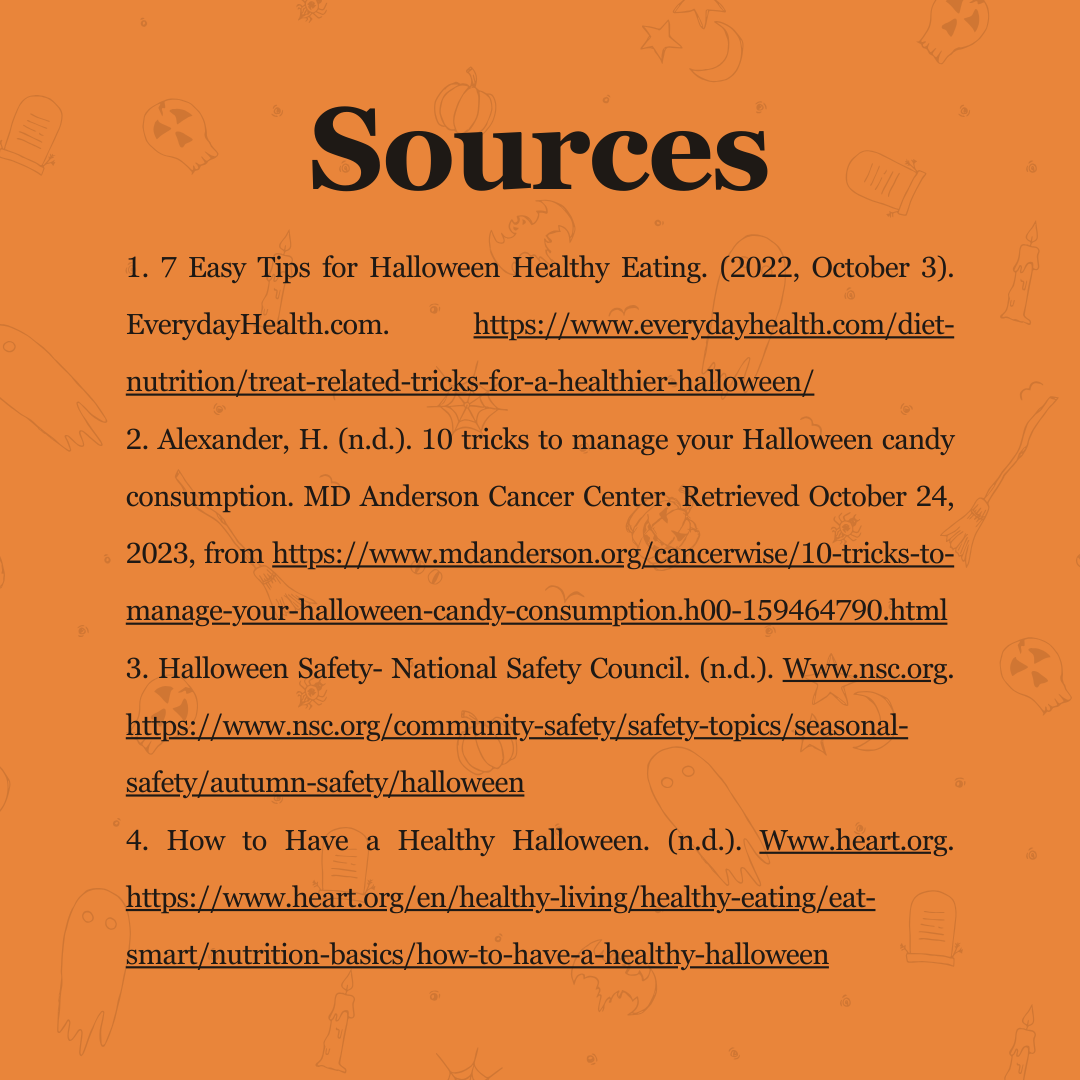 ---