National Nutrition Month
Published: March 15, 2022
National Nutrition Month® is an annual campaign created by the Academy of Nutrition and Dietetics. During the month of March, everyone is invited to celebrate food and learn about healthful eating and physical activity habits. The theme this year is "Celebrate a world of flavors." The theme emphasizes that all cultures have a place at the table. There is a variety of ways to include different cultures onto our tables and one of those is through the flavors we choose to add to our dishes. Flavors are created through the spices, herbs, oils, and vinegar we add. We have collected dressings and different spice mixes based on cultures from around the world to help bring the world of flavors to your kitchen.
1. Ginger is a spice that originated in Ancient China and is used across Asia. The peppery and sweet flavor from the spice can be used to flavor tea, roasted vegetables, proteins and can even be used in smoothies. Ginger can be found in a variety of forms from fresh to pickled to dried as a powder for seasoning in Asian food. At the center, one of our favorite recipes is a ginger dressing which is delicious way to incorporate ginger onto our plates. The dressing can be used as a salad dressing or on grilled tofu.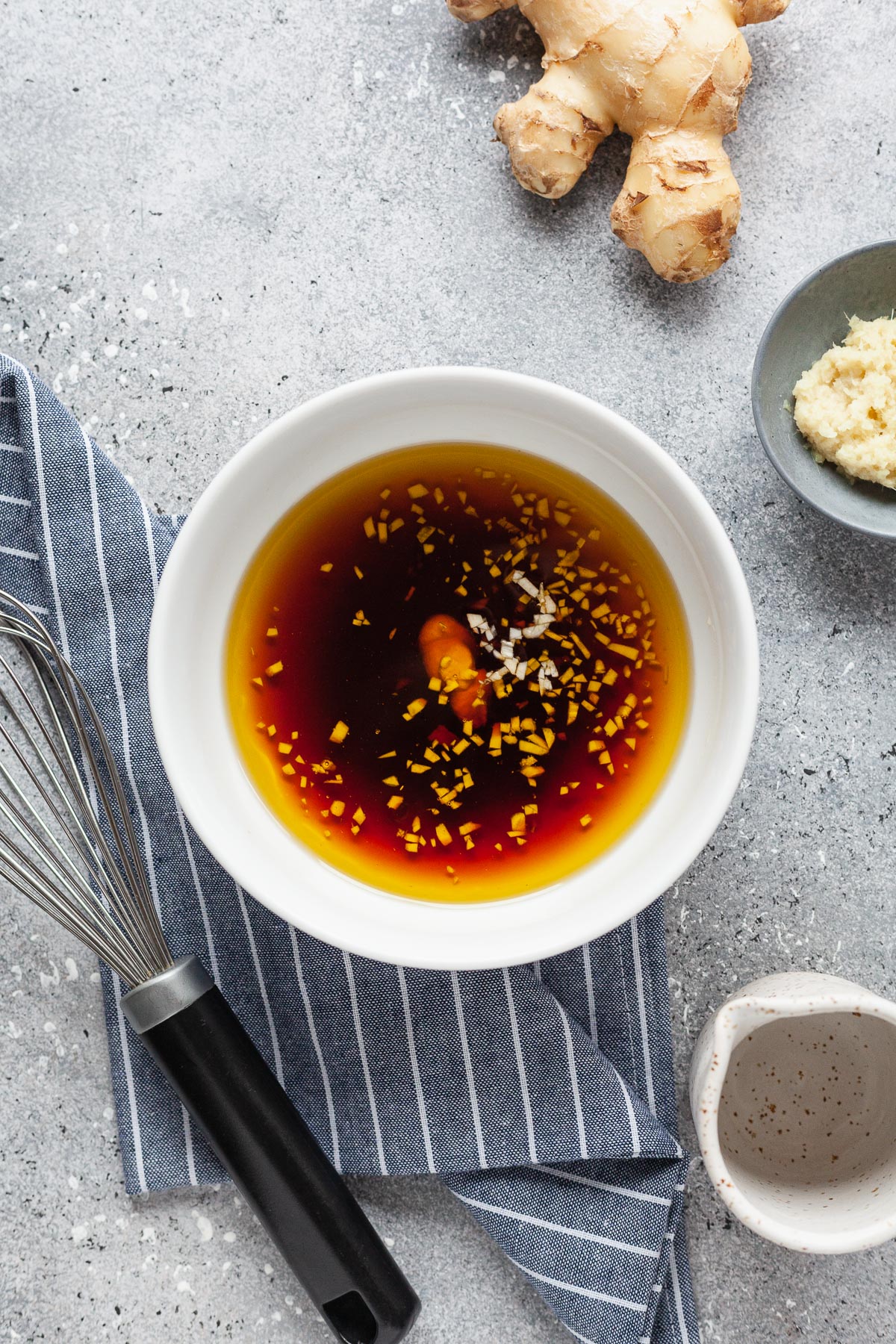 Ingredients

2 tablespoons Grated ginger

1 small garlic clove

2 tablespoons reduced sodium soy sauce

½ teaspoon. Dijon mustard

(optional)

¼ cup rice vinegar

1/3 cup olive oil

Directions

In a small jar or bowl whisk all ingredients togethers
2. Garam Masala is one of the most popular spice blends used in Indian cuisine. Garam translates to "hot", and masala translates to "spices", although the spice mix is not necessarily spicy. The blend of spices changes depending on the region of India you are in. Garam masala can help you to bring Indian flavor to any of your dishes, you can use it to spice potatoes, classic stews and even eggs. In India the blend is used from curries to lentil dishes to soups.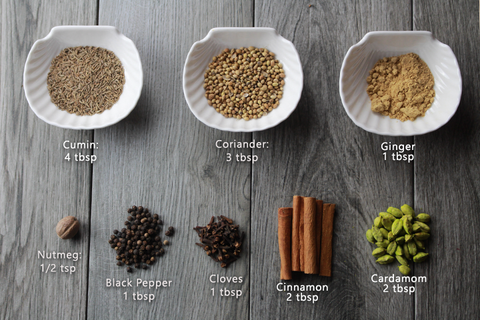 Ingredients

4 tablespoons cumin

3 tablespoons coriander

3 tablespoons cardamom

3 tablespoons cinnamon

1 tablespoon black pepper

1

tablespoon

cloves

1 tablespoon ginger

1

teaspoon

nutmeg

Option

al

1

teaspoon

cayenne

Directions
3. Spanish Seasoning Blend is a spice blend that can be found in paellas (a traditional Spanish rice dish). Paellas have rice, seafood, chicken, and meat all cooked together. The Spanish seasoning blend, which adds spice to any dish, can be added to fish, brown rice, eggs and meats to bring a taste of Spain into your kitchen.
Ingredients

¼ cup smoked paprika

2 tablespoons ground cumin

1 ½ teaspoons freshly ground black pepper

1 ½ teaspoons crushed red pepper

¼ teaspoon cayenne pepper

Directions
4. Yaji or Suya Spice originated from the Northern part Nigeria but is now popular throughout West Africa. It has a smoky nutty savory taste that pairs great on vegetables, poultry, roasted vegetables, and soups. The traditional spice mix is added to grilled chicken and vegetables skewers.
Ingredients

for peanut power

suya

spice

¼ cup peanut powder

¼ cup ginger power

2 Tbsp Cayenne powder

¼ cup Paprika powder

2 tablespoon

onion powder

2 tablespoon garlic powder

1 tsp chicken bouillon powder

Directions
---