Make the Most Out of National Physical Fitness and Sports Month
Published: May 22, 2018
Regardless of your age, race/ethnicity, gender, body type, or skill level physical activity is good for you. Since May is National Physical Fitness and Sports Month, we rounded up some easy things you can do to increase physical activity for yourself or family that can be done in your home, or in your workplace.

Replace sedentary behavior.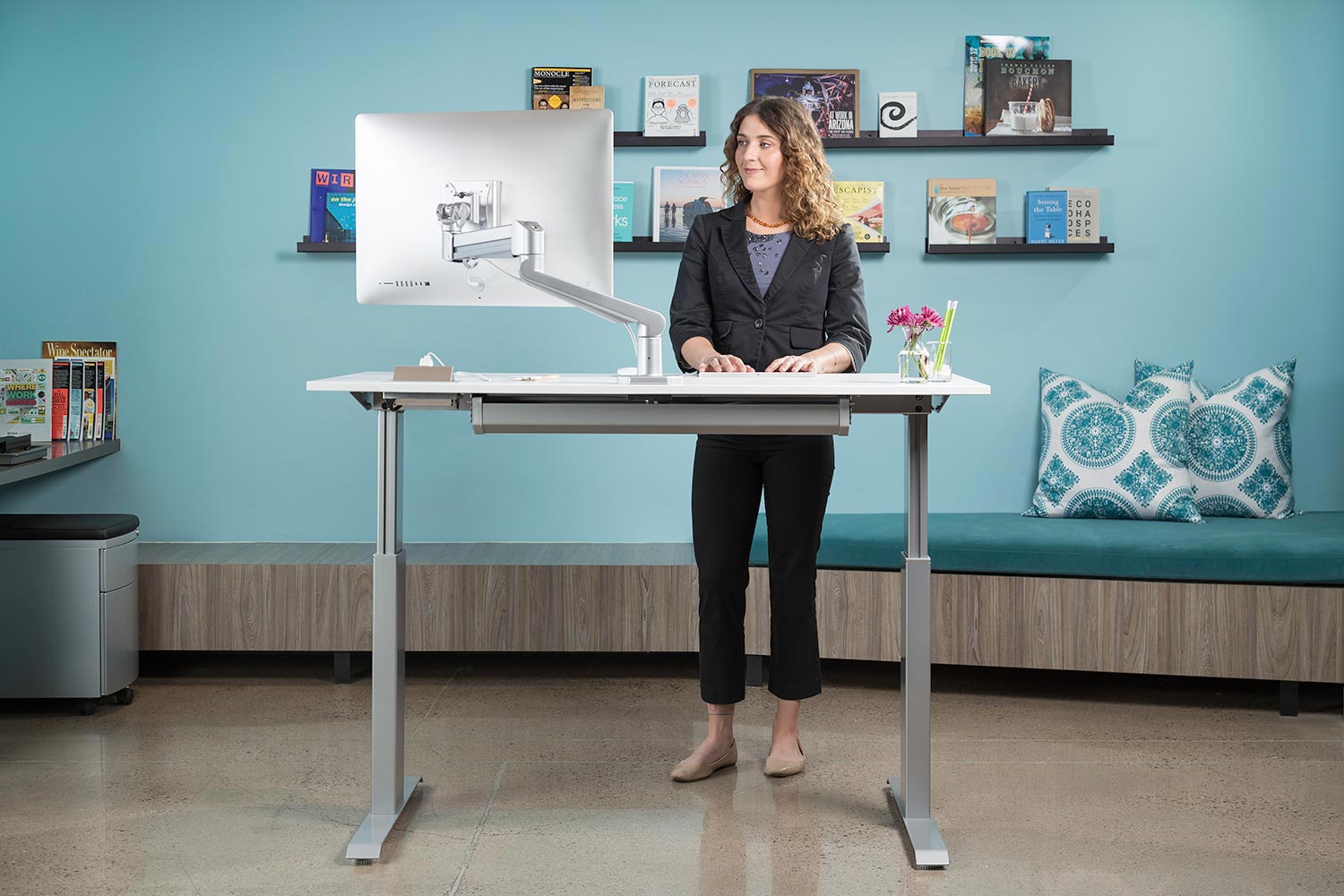 Think less strenuous physical activities like taking care of children, weeding the garden or bowling doesn't offer any benefits? Think again! Even light-intensity physical activity reduces the risk of mortality and the risk of heart disease and type 2 diabetes, according to the latest Physical Activity Guidelines Advisory Committee Scientific Report. Replace small meetings in a conference room to a walking meeting. If you're in an office for most of the day, at the top of each hour stand up and do some quick stretches. If you have the option work at a standing desk or opt for the counter top spot at the coffee shop to reduce your sitting time.

Limit your screen time.
Pediatricians recommend less than two hours of entertainment-based screen time per day for children, but adults can also benefit from limiting screen times on phones, laptops, and other devices. Replace time that was once spent watching TV and scrolling social media by going for a walk, bike ride, swim, or have a quick dance party (even if it's by yourself).

Encourage your friends and family to play outside.
Sometimes all we need is a little nudge. A recent study found parent encouragement is a potential predictor of a child's outdoor physical activity. Encourage your child (or your family and friends) to put down the remote and step outside!

Check out your local parks.
Take advantage of the spring weather and take a stroll to your neighborhood park or plan a day trip to visit a state or national park in your area. Enjoy the fresh air and take advantage of what's nearby: pools, splash pads, hiking trails, basketball courts, tennis courts, or the classic slide and swings.

Join a local sports league.
A variety of sports leagues can be found across the country. Whatever your sport of interest –volleyball, kickball, soccer, flag football, corn hole, even skee-ball – get together with others to socialize, connect, and move your body!
No matter how you move, it's important to do so. Get your friends, family and little ones involved in the fun too, and make physical activity a part of your routine!


Written by:
Natalie Neumann, Faculty Support Graduate Assistant


---