National Nutrition Month: Salad Dressing Competition
Published: March 28, 2019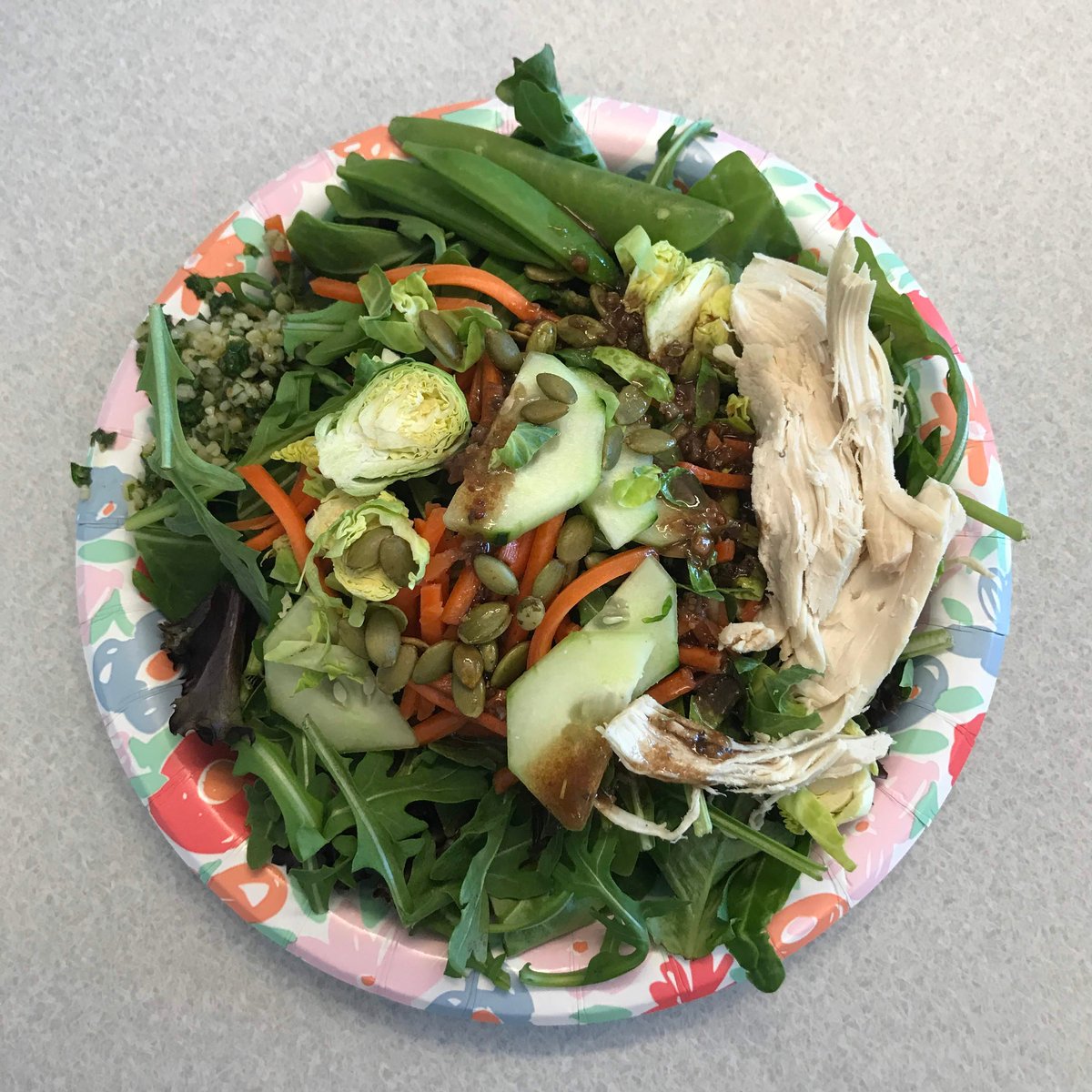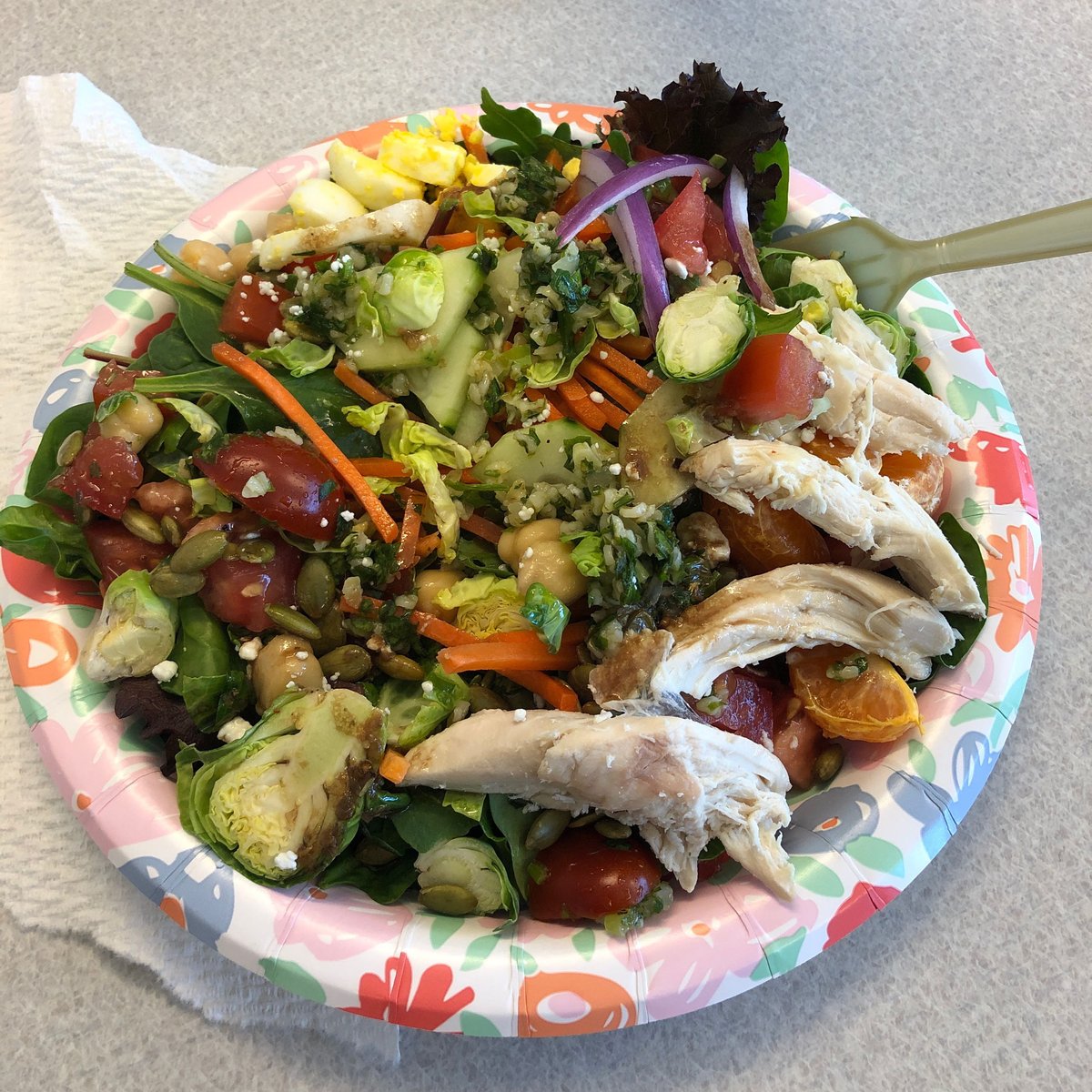 March was National Nutrition Month, an annual campaign sponsored by the Academy of Nutrition and Dietetics to promote healthy food options and eating habits.
Here at the Michael & Susan Dell Center for Healthy Living, we wanted to celebrate National Nutrition Month with our faculty and staff by hosting a Salad Swap and homemade salad dressing competition. Everyone was invited to enter the contest with their own recipes or just join in on the fun by sampling the homemade dressings and joining us for lunch!
Salad dressing is easier to make at home than you may think, try some of our staff-tested recipes on your next salad!
Apple Cider Vinaigrette:
¼ cup apple cider vinegar
½ cup apple juice
¼ cup olive oil
1 tablespoon Dijon mustard
2 tablespoon honey
Salt + pepper to taste
Combine all of the ingredients in a mason jar and shake to emulsify.
Ranch:
½ cup mayonnaise
1/3 cup coconut milk (may need to blend to mix together)
1 teaspoon dried parsley
½ teaspoon dried dill
½ teaspoon garlic powder
½ teaspoon onion powder
½ teaspoon dried chives (optional)
¼ teaspoon sea salt
¼ teaspoon ground black pepper


Combine all of the ingredients in a bowl and mix until smooth and creamy. Chill at least 30 minutes before serving. Leftovers can be stored in the fridge for up to one week.


Build-Your-Own Vinaigrette:
If you like to experiment in the kitchen, you can make a vinaigrette at home with whatever you have on hand. Instead of following a specific recipe, try this method:
Here are the categories of ingredients and examples of what you'll need to make vinaigrette:
FAT = Oil for your base: olive oil, avocado oil, infused lemon, garlic or herb oil, etc.
SOUR = Vinegar or acidic ingredient of choice: Balsamic, red wine, white wine, apple cider, champagne, sherry vinegar or lemon, lime, or other citrus juice etc.
Flavor = Dijon or other mustard for some flavor complexity and creaminess
SWEET = Maple syrup, honey, or fruit jam/preserves for a little sweetness to balance the vinegar
SEASONING = Garlic and/or shallot for flavor, lots of Salt and pepper & Herbs of your choice: dried Italian, herb de Provence blend, parsley, dill, chili flakes etc. You can also add anchovy, Worcestershire sauce, or parmesan cheese for an extra layer of complex saltiness.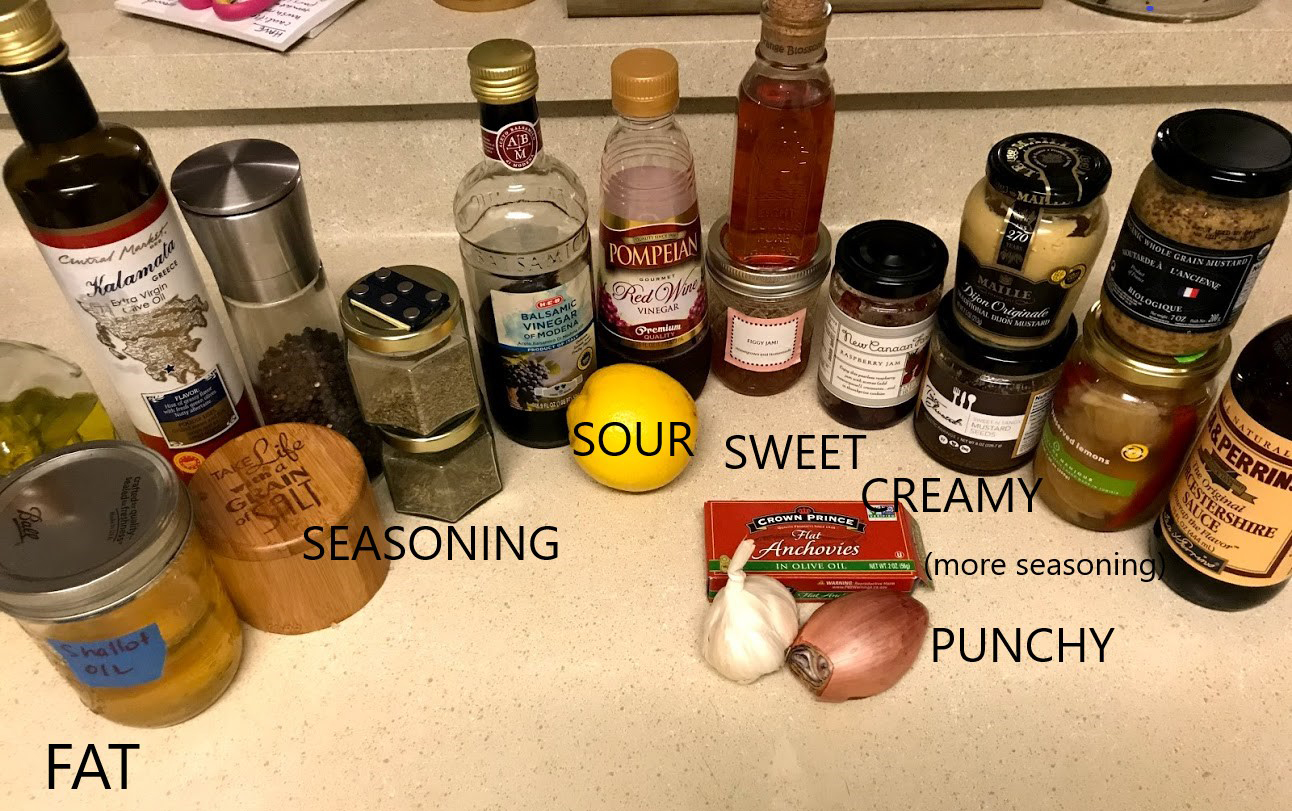 General Ratios
2-3 parts oil (see suggestions above)
1 part vinegar/acid (see suggestions above)
Start with a teaspoon of mustard and a spoonful of your sweet ingredient and add to taste
Add garlic/shallot, herbs, and salt/pepper to taste
You will want to combine everything but the oil first and then add the oil while you whisk slowly in order to emulsify your dressing. Blend all ingredients well in a jar or in a bowl with a whisk. Keep tasting as you go until you get it to where you like it. Remember that your dressing is like the seasoning for your salad, so it should taste pretty bold/strong, and even a bit sour or salty on its own.
You can make any variation you like with this method! Just think of ingredients that tend to go well together (balsamic and Italian herbs or fruity jam, cilantro/lime/chile, red wine vinegar and oregano (for greek vinaigrette), citrus and dill).


If you'd like more recipes for salad dressings, salad, or other items, check out this guide from the Nourish Program's lunch & learn series.
---