Research Spotlight: 5% of Teenagers Meeting Physical Activity, Sleep, and Screen Time Guidelines
Published: June 12, 2019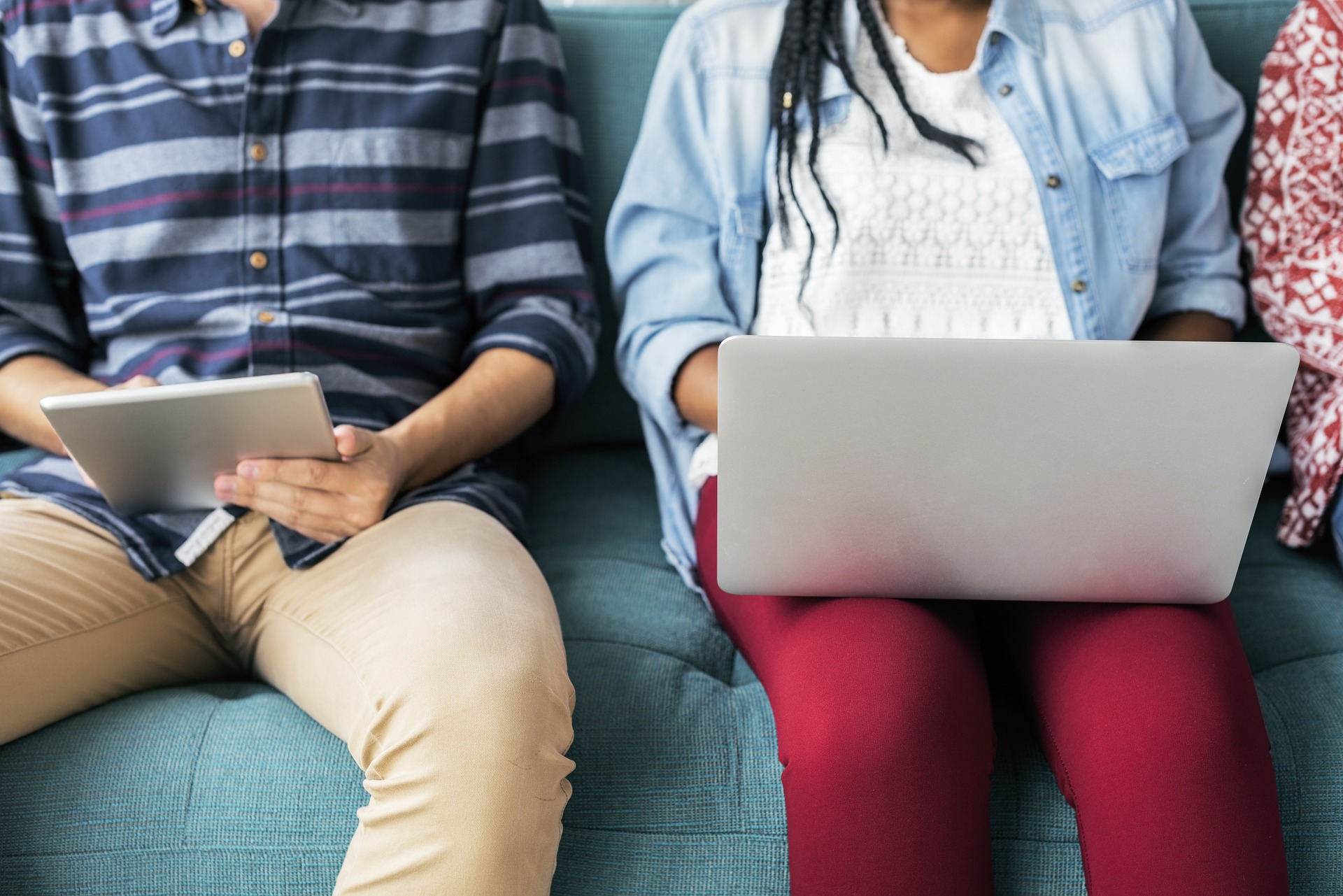 In 2018, The Center for Disease Control and Prevention (CDC) reported that only 27% of high school students are meeting the guidelines for physical activity and sleep. Furthermore, in February of 2019, a study published in JAMA Pediatrics by Gregory Knell, UTHealth School of Public Health in Austin doctoral student, found that only 5% of U.S. adolescents are simultaneously meeting the guidelines for physical activity, screen time, and sleep. The CDC has noted that teenagers, aged 15-18, are spending nearly 7.5 hours per day in front of a screen using "entertainment" media. Therefore, it is implied that teenagers are using their phones, tablets, and tv screens in order to access this entertainment content, like social media and streaming services, and not primarily for academic purposes. On average, students spend 7 hours a day at school, meaning that they are spending more time in front of a screen than they are in a classroom.
Research has found that decreased physical activity and increased screen time poses a greater risk for students to develop anxiety and depression, obesity, type 2 diabetes, or high blood pressure and high cholesterol. Studies have additionally shown that decreasing the amount of sleep students get impacts their academic performance, as less sleep makes it harder to focus and retain long-term information. It is important to keep in mind, however, that these behaviors are in a perpetual cyclic pattern and are not mutually exclusive. Together, each factor impacts the state of children and adolescents' physical, emotional, and mental health.
The CDC has listed recommendations to alleviate these numbers, such as having parents restrict screen time use by implementing a "media curfew", encouraging their children to participate in sports teams or clubs, and sticking to a consistent sleep schedule. However, these recommendations are difficult to adhere to as electronics are easily accessible for adolescents and restricting access is not always as easy as it sounds. Regardless, with the numbers we are currently finding, it is clear that change is necessary.
Teachers play a critical role in communicating with parents on student progress and achievement. With the information they receive, parents are able to take this information and engage and implement strategies to help their child succeed in a school environment. As a result, the child continuously improves in their academic performance throughout the school year. As health professionals, we must seek the role of "teacher" if we aim to see positive changes in the number of children meeting physical activity, sleep, and screen time guidelines. Physicians, school nurses, and other health professionals must communicate the importance of getting enough daily exercise and sleep while minimizing screen time, along with emphasizing the risks that are associated with these health behaviors later on in life. During an annual check-up, physicians and school nurses can ask simple questions about a patient's technology use, similarly to how they would obtain other pertinent health information. Though simple in nature, these questions can open a world of solutions. With the help of physicians and school nurses, it is possible to devise a short-term goal for both parents and students that can hold both parties accountable to meeting their goals. For change to occur, we, as health professionals, must become better communicators and devise practical solutions in conjunction with parents and students.
These findings, that only 5% of our teenagers are meeting guidelines for physical activity, sleep, and screen time, is startling and eye-opening. We must advocate for child and adolescent health as a top public health priority, as we would with their academic performance levels. Furthermore, we must additionally seek to create new solutions and embrace collaborative efforts regarding children and adolescent health. Change and improvement must begin now, for the sake of our future generation's health and well-being.
For more information about the state of child health in Texas, view our Healthy Children, Healthy State reports. Learn more about the current status of child obesity, nutrition, and physical activity, with more topics to come.
---