Three Plants You Didn't Know You Could Eat That Are Healthy
Published: November 6, 2018
It's Sunday and you are planning your meals for the week. You start a grocery list and begin with: chicken, potatoes, green beans…. and then you realize- you are tired of eating the same foods! What do you do? When food boredom strikes, try incorporating one of these three unique plants into your next meal: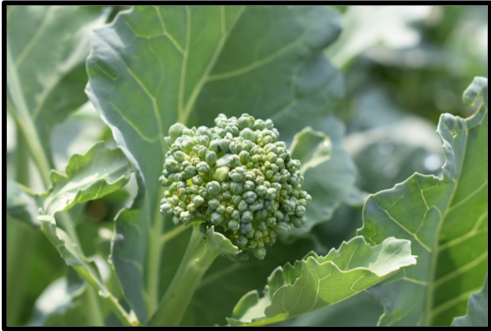 BROCCOLI LEAVES
Broccoli has been a staple vegetable on our dinner plates for many years. Let's be honest, we can all hear the familiar voices of our parents ringing in our heads "Eat your broccoli!" But don't limit yourself to just the broccoli head, the leaves are edible too!
According to one study, only about 10-15% of the total broccoli plant is traditionally consumed. A single broccoli plant only produces one large head of broccoli and the rest of the plant often goes to waste. The leaves are an excellent source of vitamin C and a good source of calcium and manganese, which are both good for bone health! Additionally, when compared to other parts of the plant, the leaves have been shown to contain higher amounts of antioxidants as well as vitamins E and K. Broccoli leaves can be substituted in many of your favorite dishes for other leafy greens such as collard greens, spinach, mustard greens, kale or Swiss chard!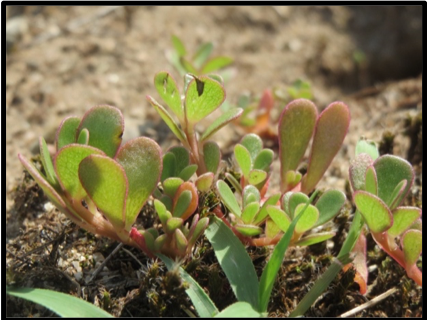 PURSLANE
You may have walked right past this one on your way to work this morning. Purslane is considered a weed by many gardeners and homeowners and can be found in your own backyard!
There are many health benefits of purslane, but it is most notable for its omega-3 fatty acid content. Omega-3 fatty acids play a large role in human growth and development, and research has shown that omega-3 fatty acids can contribute to the prevention of many diseases such as coronary heart disease, hypertension, type 2 diabetes, and more.
While fish is one of the richest sources of omega-3 fatty acids, purslane is the leading vegetable source of the omega-3 fatty acid alpha-linolenic acid. This is great news for anyone who wants a budget-friendly alternative to seafood! For some inspiration, here are 45 things you can do with fresh purslane!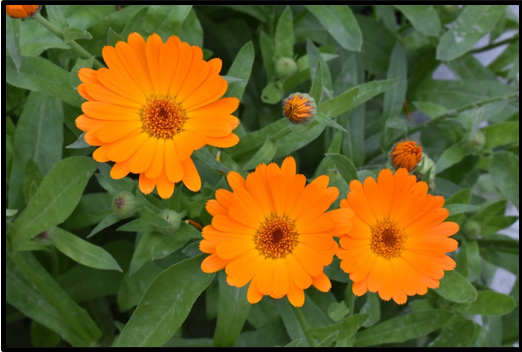 CALENDULA FLOWERS
Many flowers are edible and can add a pop of color to your meal. Adding flowers to a meal can make it fun to eat for anyone! Calendula flowers contain anti-inflammatory and anti-tumor promoting components. However, the exact amount needed to reap these potential benefits is unknown. The good news is, there are other benefits to using flowers in your cooking. Use these flowers as a garnish on dishes containing fiber-filled vegetables to make the meal more enticing and encourage your intake of vegetables important for health.
A quick disclaimer for foraging plants!
Make sure you are familiar with proper plant identification; some plants may look like the real deal but may be a toxic doppelganger. Know exactly where your plants are coming from and if they have been treated with any herbicides or pesticides. Be aware: if your neighbors spray, it can still drift and affect plants in your yard.
I hope these plants have inspired you to look beyond the grocery store aisles for your next meal. We all have our "go to" foods that we reach for each week, but I challenge you to choose a unique food item this week to make healthy eating fun!
Written by: Marissa Albers, MPH Candidate and Dietetic Intern
---