Wesley McWhorter, DrPH, MS, RDN, LD, CSCS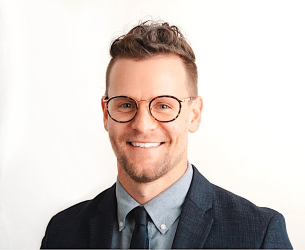 Assistant Professor, Health Promotion and Behavioral Sciences
Director of Culinary Nutrition, Nourish Program
John.Wesley.McWhorter@uth.tmc.edu
Wesley McWhorter, DrPH, MS, RDN, LD, CSCS is an Assistant Professor in Health Promotion and Behavioral Sciences and the Director of Culinary Nutrition for the Nourish Program at the Michael and Susan Dell Center for Healthy Living at The University of Texas Health Science Center at Houston (UTHealth) School of Public Health (SPH). Dr. McWhorter is appointed as a faculty member at McGovern Medical School, serves as a national spokesperson for the Academy of Nutrition and Dietetics, and is an advisory council member for the Teaching Kitchen Collaborative. A professional chef, Dr. McWhorter focuses on interprofessional nutrition education through hands-on culinary medicine courses. He also is a certified strength and conditioning specialist with experience in fitness and corporate wellness. His research interests include closing the divide between culinary literacy and nutrition education and policy. Dr. McWhorter graduated from Kansas State University, earned a master's degree from the University of Texas Medical Branch and a doctorate in Health Promotion and Behavioral Science from UTHealth SPH.
Recent Publications
(McWhorter JW*, Raber M, Sharma SV, Moore LS, Hoelscher DM. J Academy Nutrition Dietetics. 2019; 119(2):199-201.)
(McWhorter JW, Raber M, Sharma SV, Moore LS, Hoelscher DM; J Academy Nutr Dietetics; 2018)
Recent News

If losing weight is one of your New Year's resolutions, you may be searching for a specific diet to accomplish that goal.
If you find it hard to keep up with all the diets out there purporting to foster weight loss, you're not alone. For many, the apple cider vinegar diet will be a new one to add to the list.

In 1996, a Naturopathic physician named Peter J. D'Adamo published a book titled "Eat Right 4 Your Type." The book's premise is that our bodies respond to different foods based on the four major blood groups: A, B, AB or O.

IT'S THE MOST WONDERFUL time of year – especially for gaining weight. While the holiday party scene will be less active this year because of COVID-19, most of us are still likely to enjoy our favorite holiday treats, and most likely to excess.

Galveston County parents are working from home, and children are doing schoolwork online because of the coronavirus outbreak, which means parents and children are eating more meals together.