Wesley McWhorter, DrPH, MS, RDN, LD, CSCS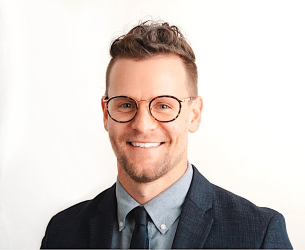 Assistant Professor, Health Promotion and Behavioral Sciences
Director of Culinary Nutrition, Nourish Program
John.Wesley.McWhorter@uth.tmc.edu
Wesley McWhorter, DrPH, MS, RDN, LD, CSCS is an Assistant Professor in Health Promotion and Behavioral Sciences and the Director of Culinary Nutrition for the Nourish Program at the Michael and Susan Dell Center for Healthy Living at The University of Texas Health Science Center at Houston (UTHealth) School of Public Health (SPH). Dr. McWhorter is appointed as a faculty member at McGovern Medical School, serves as a national spokesperson for the Academy of Nutrition and Dietetics, and is an advisory council member for the Teaching Kitchen Collaborative. A professional chef, Dr. McWhorter focuses on interprofessional nutrition education through hands-on culinary medicine courses. He also is a certified strength and conditioning specialist with experience in fitness and corporate wellness. His research interests include closing the divide between culinary literacy and nutrition education and policy. Dr. McWhorter graduated from Kansas State University, earned a master's degree from the University of Texas Medical Branch and a doctorate in Health Promotion and Behavioral Science from UTHealth SPH.
Recent Publications
(McWhorter JW*, Raber M, Sharma SV, Moore LS, Hoelscher DM. J Academy Nutrition Dietetics. 2019; 119(2):199-201.)
(McWhorter JW, Raber M, Sharma SV, Moore LS, Hoelscher DM; J Academy Nutr Dietetics; 2018)
Recent News

Galveston County parents are working from home, and children are doing schoolwork online because of the coronavirus outbreak, which means parents and children are eating more meals together.

Wesley McWhorter, MS, RD, spoke to FOX 26 News viewers about the benefits of the Mediterranean diet, such as weight loss and relieving symptoms of depression.
Wesley McWhorter, MS, RD, was interviewed by KTRH Radio reporter Cliff Saunders about how to keep resolutions on eating healthier in the New Year.

While the myth that people gain seven to 10 pounds between Thanksgiving and Christmas has been debunked, a recent study suggests that they do gain about a pound per holiday season – and that can add up to carrying an extra 20 pounds into middle age.

With a strict diet, frequent exercise and regular rest and recuperation — along with a blessed set of genes — many men can achieve a well-toned physique no matter what age they are. It takes a change in attitude and a lot of willpower, they say, but the rewards are great.