Wesley McWhorter, DrPH, MS, RDN, LD, CSCS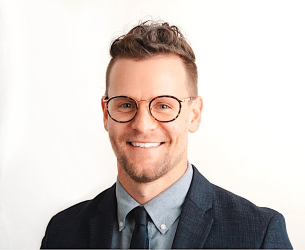 Assistant Professor, Health Promotion and Behavioral Sciences
Director of Culinary Nutrition, Nourish Program
John.Wesley.McWhorter@uth.tmc.edu
Wesley McWhorter, DrPH, MS, RDN, LD, CSCS is an Assistant Professor in Health Promotion and Behavioral Sciences and the Director of Culinary Nutrition for the Nourish Program at the Michael and Susan Dell Center for Healthy Living at The University of Texas Health Science Center at Houston (UTHealth) School of Public Health (SPH). Dr. McWhorter is appointed as a faculty member at McGovern Medical School, serves as a national spokesperson for the Academy of Nutrition and Dietetics, and is an advisory council member for the Teaching Kitchen Collaborative. A professional chef, Dr. McWhorter focuses on interprofessional nutrition education through hands-on culinary medicine courses. He also is a certified strength and conditioning specialist with experience in fitness and corporate wellness. His research interests include closing the divide between culinary literacy and nutrition education and policy. Dr. McWhorter graduated from Kansas State University, earned a master's degree from the University of Texas Medical Branch and a doctorate in Health Promotion and Behavioral Science from UTHealth SPH.
Recent Publications
(McWhorter JW*, Raber M, Sharma SV, Moore LS, Hoelscher DM. J Academy Nutrition Dietetics. 2019; 119(2):199-201.)
(McWhorter JW, Raber M, Sharma SV, Moore LS, Hoelscher DM; J Academy Nutr Dietetics; 2018)
Recent News

The way diets usually get talked about these days, simply asking a fundamental question like how to eat healthy can seem a little naive, slightly entry-level. It's easy to feel like you should be immediately considering something extreme, like intermittent fasting or counting macros, not simply pondering what's for dinner.
Our diets are sad—at least according to nutritionists. The standard Canadian diet is "void of fibre-rich whole foods such as fruits, vegetables, whole grains, nuts, seeds, and legumes," says Wesley McWhorter, RDN, a spokesperson for the Academy of Nutrition and Dietetics.

If you want to eat less meat but aren't ready to go full-on vegetarian or vegan, try the flexitarian diet. Here's what to know, plus a three-day sample menu to help you get started.

Good nutrition is essential for a healthy immune system, which may offer protection from seasonal illness and other health problems. The Academy of Nutrition and Dietetics recommends focusing on food to get the vitamins and minerals your body needs to stay healthy.

If losing weight is one of your New Year's resolutions, you may be searching for a specific diet to accomplish that goal.