Jeanne Piga-Plunkett, MS, RDN, LD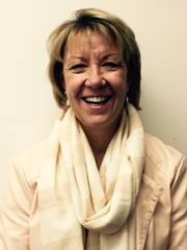 Director, Dietetic Internship Program
Dietetic Specialist
Jeanne.M.Pigaplunkett@uth.tmc.edu
Jeanne Piga-Plunkett, MS, RDN, LD, is the director of the UTHealth Dietetic Internship and a member of the Nutrition faculty at UTHealth School of Public Health in Houston. Ms. Piga-Plunkett received her undergraduate degree from UT Austin and a Master of Science in Clinical Nutrition from TWU in Houston. Ms. Piga-Plunkett has worked as a food service director in corporate wellness, hospitals, schools, and in the community setting. She has a passion for working with students and has mentored interns furthering their dietetic careers.
Recent News

You know fresh produce is healthy, but who wants to be hungry an hour after eating them? These are the fruits and veggies most likely to keep you satisfied.
Find out which fruits and vegetables are most filling in this Reader's Digest story featuring Jeanne Piga-Plunkett, R.D., and dietetic intern Lucy Lengfelder.
What are some small, easy ways to eat healthier? Laura Moore, R.D., and Jeanne Piga-Plunkett, R.D., shared ideas in this Reader's Digest article.
The University of Texas Health Science Center at Houston (UTHealth) School of Public Health celebrated Thursday the official opening of its state-of-the-art "seed-to-plate" facilities.