Henry (Shelton) Brown, III, PhD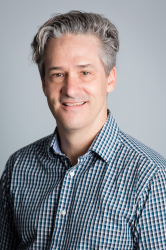 Associate Professor, Management, Policy & Community Health
henry.s.brown@uth.tmc.edu
Dr. Brown specializes in health economics. He has examined health insurance markets, and the productivity of those with diabetes. More recently, he has assessed the cost-effectiveness of several public health interventions including childhood obesity, nutrition, vaccination, opioid and substance use disorder, and smoking cessation.
Current Projects

The STREETS Study (Safe TRavel Environment Evaluation in Texas Schools) is a five-year (2018 – 2023) natural experiment that is evaluating the City of Austin Safe Routes to School program.

This project is a clinic-community based intervention to implement an early life-cycle approach to obesity prevention among pregnant women and women with infants from low-income families.
Recent Publications
(Sharma SV, Upadhyaya M, Karhade M, Baun WB, Perkison WB, Pompeii LA, Brown HS, Hoelscher DM; J Occup Environ Med.; 2016)
(Li L, Pérez A, Wu LT, Ranjit N, Brown HS, Kelder SH; Child Obes.; 2016)
(Wilson, K, Brown HS, Bastida E; Health Promotion Practice, 2015)
(Yarnell LM, Pasch KE, Brown HS 3rd, Perry CL, Komro KA; Journal of Youth and Adolescence; 2014)
(Brown HS, Yarnell LM; International Journal of Behavioral Nutrition and Physical Activity, 2013)