Harold W. (Bill) Kohl, III, PhD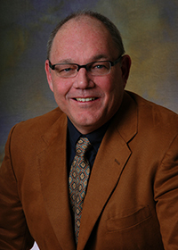 Professor, Epidemiology, Human Genetics and Environmental Sciences
Associate Regional Dean of Academic Affairs, UTHealth School of Public Health in Austin
harold.w.kohl@uth.tmc.edu
Dr. Kohl served as lead epidemiologist and team leader in the Physical Activity and Health Branch of the Division of Nutrition and Physical Activity at the CDC in Atlanta. In 2006 he was tapped to help create the first U.S. Physical Activity Guidelines, which were published in 2008. Since 1984 he has worked in the area of physical activity and health, including conducting research, developing and evaluating intervention programs for adults and children, and developing and advising on policy issues.
He has served as an elected Trustee and is a Fellow of the American College of Sports Medicine and is a Fellow in the National Academy of Kinesiology. He is the founder and past-president of the International Society for Physical Activity and Health. He has served in an editorial capacity for several scientific journals and is currently Editor Emeritus of the Journal of Physical Activity and Health. He served as Chair of an Institute of Medicine committee at the National Academies of Science on physical activity and physical education in school-based settings and is a past Chair of the Science Board of the President's Council on Physical Fitness, Sports and Nutrition. Dr. Kohl currently serves on the Board of Directors of the US Physical Activity Alliance and Marathon Kids. He has published more than 250 papers, chapters and monographs in the scientific literature and in 2012 co-authored the textbook Foundations of Physical Activity and Public Health now in its second edition.
Current Projects

The STREETS Study (Safe TRavel Environment Evaluation in Texas Schools) is a five-year (2018 – 2023) natural experiment that is evaluating the City of Austin Safe Routes to School program.

The Houston TRAIN (Transportation Related Activity in Neighborhoods) Study will examine the short and long-term effect of a new light rail transit (LRT) system on adults' physical activity in Houston, Texas.
Recent Publications
(Knell G, Durand CP, Kohl III HW, Wu I, Gabriel KP. JAMA Pediatrics. 2019 February; PMID: 30715096. PMCID: PMC6450269. DOI: doi: 10.1001/jamapediatrics.2018.4847)
(Porter AK, Kohl HW III, Pérez A, Reininger B, Gabriel KP, Salvo D. Environ Behav.)

8/1/2018 - Where and how we live, work, play, and learn affects our health. Understanding how these factors influence health is critical for developing the best strategies to address them. To accomplish these goals, our community is undergoing a comprehensive community health planning effort to measurably improve the health of Austin/Travis County residents. This effort is led by Austin Pubic Health in collaboration with multiple organizations including UTHealth School of Public Health in Austin.
(Knell G, Durand CP, Shuval K, Kohl HW 3rd, Salvo D, Olyuomi A, Gabriel KP; Transl J Am Coll Sports Med.; 2018)
(Gabriel, K., Pérez, A, Jacobs, D.R., Lee.J., Kohl, H.W. III, Hu, T., Sternfeld, B; Journal of Physical Activity and Health; 2018)
Recent News

The National Physical Activity Plan is a full and well-rounded approach to increasing physical activity in the US population through the creation of policies, programs, and initiatives focused on this issue.