Thriving During the Holidays: Healthy Baking Recipes
Published: December 9, 2020
There are many ways to celebrate the Holidays while staying healthy! Below are some fun healthier baking recipes to try out this Holiday Season!
Healthier Roll Out Sugar Cookies: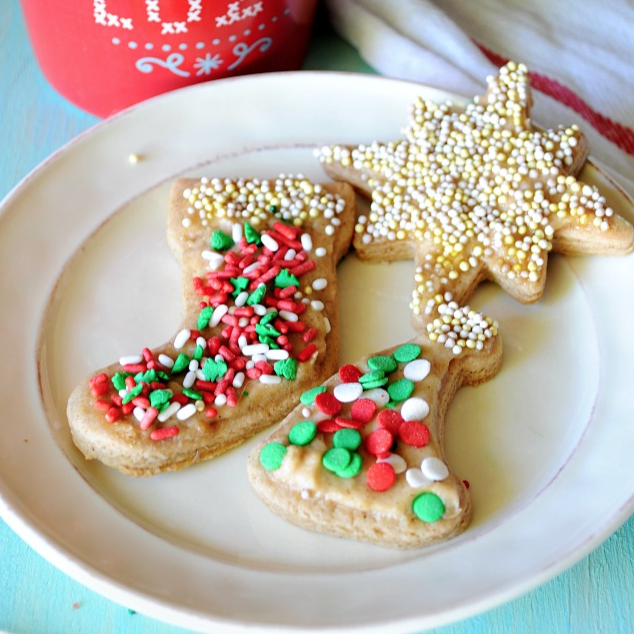 Ingredients:

For the cookies:

1 cup whole wheat pastry flour + 1-2 tablespoons more as needed
1 teaspoon baking powder
3 tablespoons coconut oil
1/4 cup honey
1 tablespoon vanilla extract
1 teaspoon cinnamon

For the icing:

1 cup raw cashews soaked in water for a few hours or overnight
1/2 teaspoon vanilla extract
1/2 teaspoon cinnamon
2 tablespoons maple syrup
1/4 cup almond milk or other milk, may need a few tablespoons more of almond milk for consistency

Directions:

For the cookies:

Preheat the oven to 350 degrees F.
Mix all ingredients together in a large mixing bowl.
If the dough is wet and sticky, knead in additional flour, 1 tablespoon at a time until you have a soft dough that is not sticky. If the dough is too dry, add a little more oil.

Roll dough out, on a floured surface, to 1/4 inch thickness and cut with cookie cutters. Continue this process- re-rolling out dough and cutting with cookie cutters, until you have used up all of the dough.

Transfer cookies to a parchment lined cookie sheet and bake for about 8-12 minutes.
Allow cookies to cool completely before decorating them with icing.

For the icing:

Blend all icing ingredients in a blender or food processor.
Healthy Gingerbread Cookies: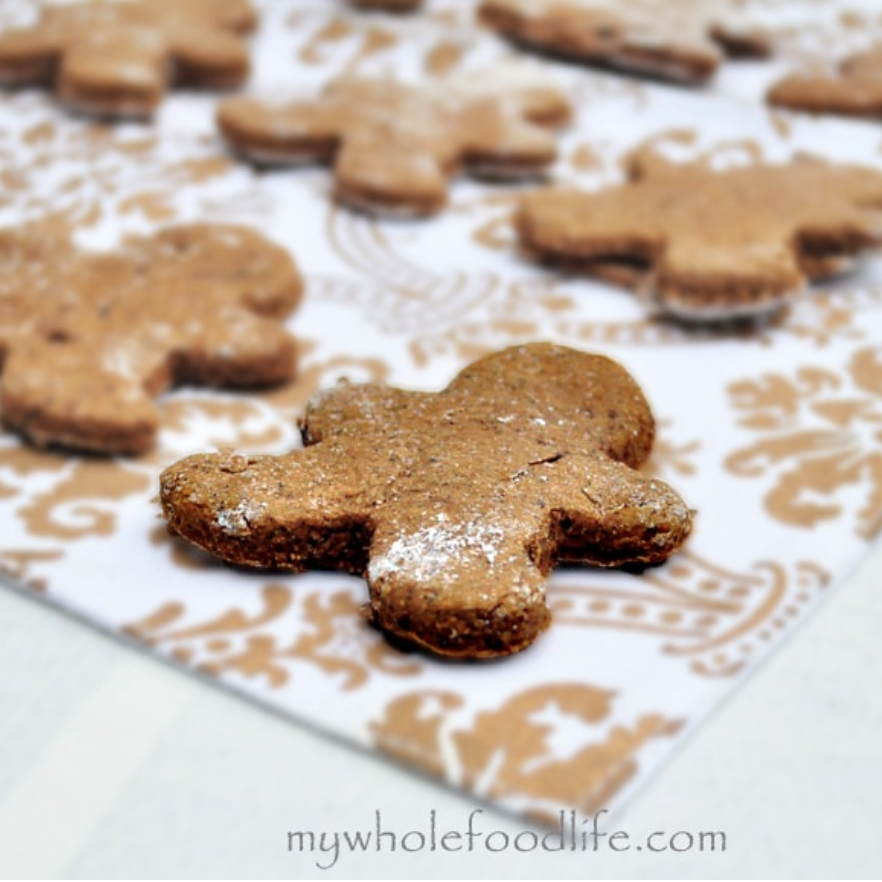 Ingredients

3 cups flour (consider spelt or whole wheat flour)
1/3 cup + 1 tbsp maple syrup
1/4 cup blackstrap molasses
1 1/2 tsp baking powder
3/4 tsp baking soda
1/4 tsp salt
1/2-1 tbsp ginger (depending on how much kick you like)
1 flax egg (or 1 regular egg)
2 tsp cinnamon
1/4 tsp cloves
1/4 tsp nutmeg
4 tbsp applesauce
2 tsp vanilla extract

Directions:

Mix the dry ingredients in one bowl.
Mix wet in another.
Add dry to wet and mix only until combined.
Remove the dough from the bowl and cut into two equal parts.
Wrap the dough in plastic and refrigerate for at least 2 hours.
After two hours, remove the dough from the fridge.
Preheat the oven to 350.
Roll the dough onto a floured surface until it is about 1/4 inch thick. Use additional flour if necessary.
Cut dough into desired shapes and place them onto a lined baking sheet.
Bake the cookies for about 8 minutes and then let them cool a bit before removing.
Set them aside to completely cool before decorating. Enjoy!
Healthy Sweet Potato Bake (for those who prefer savory baking):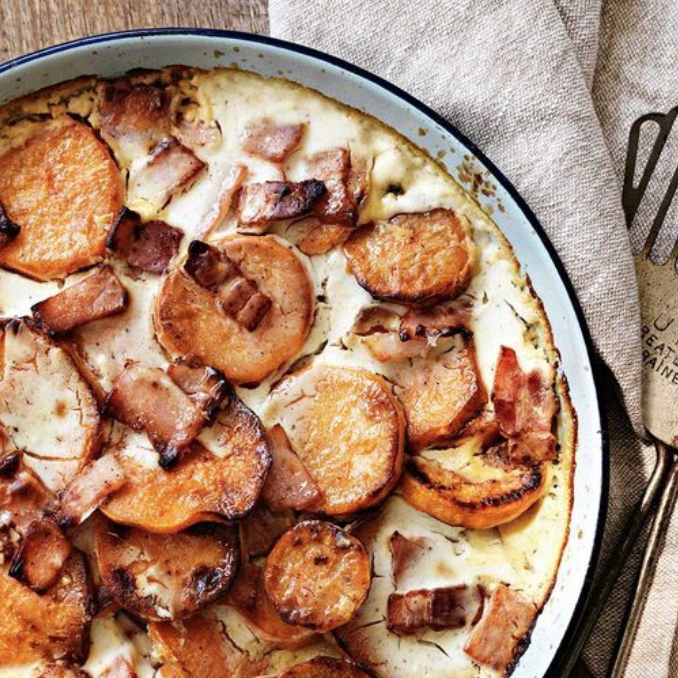 Ingredients

2 tbsp olive or macadamia oil
3 lean pieces of bacon, roughly chopped
600g sweet potato, very thinly sliced
1 cup (240g) ricotta
1 cup (250ml) coconut milk
1 tsp ground nutmeg

Directions

Preheat the oven to 400°F and lightly grease an 8-cup capacity ovenproof dish.
Heat the oil in a large pan over medium heat. Add the bacon and cook, stirring occasionally, until browned. Remove from the pan and set aside.
In batches, add the sweet potato slices to the pan and cook for 2 minutes each side or until lightly golden. Transfer the bacon and the sweet potato to the ovenproof dish.
Place the ricotta, coconut milk and nutmeg in a bowl and whisk until smooth. Season with salt. Pour over the sweet potato and bacon mixture.
Transfer to the oven and bake for 20-25 minutes, until lightly golden on top. Serve immediately.
---