Celebrating Hispanic Heritage Month: Manifest Cooler Weather with a Colombian 'Aromática'
Published: September 30, 2022
Written by: Diana Guevara MPH, RD, LD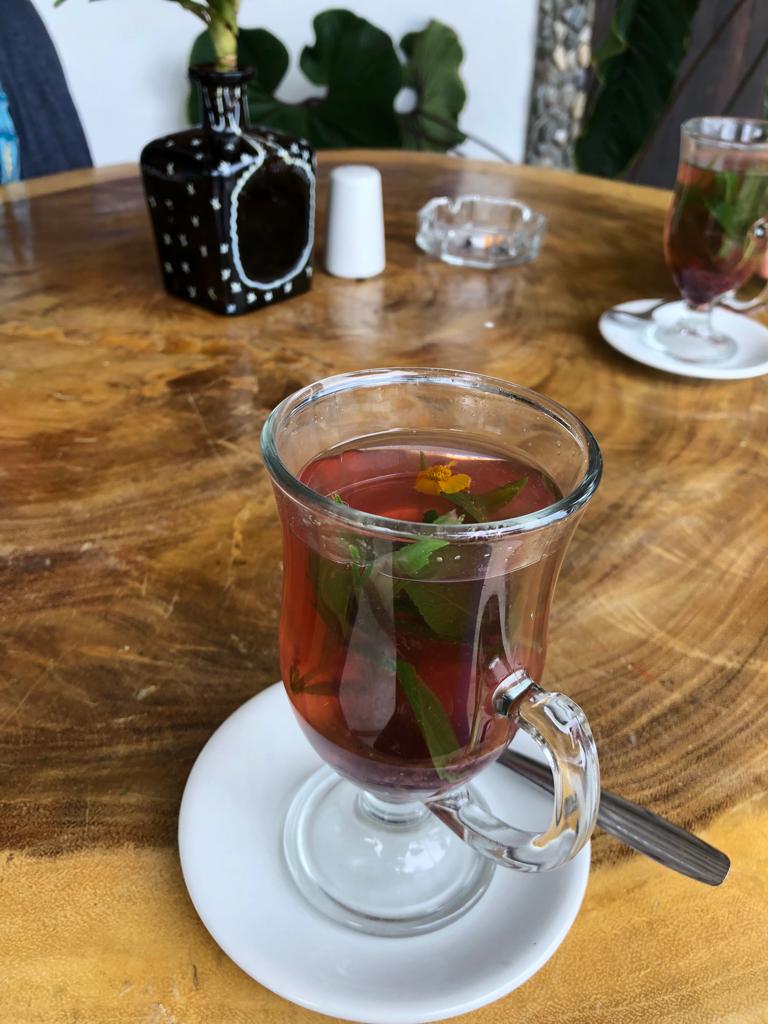 Nestled in the Eastern Ranges of the Andes Mountains sits a small town just outside of Bogota called La Calera. It's here where my family and I typically stay with close family when visiting Colombia. The beauty of being at an altitude of ~2,700 meters (~8,900ft) does come at a price. For this Texas-raised Colombian that price is weather ranging from 40F to -60F. Although this might not sound extreme to most, it's important to note that most houses in La Calera do not have central cooling and heating. Our best chance at staying warm is bundling up in layers and blankets and enjoying some delicious warm beverages.
In Colombia, as in many countries, it is common to offer a beverage to a guest visiting their home. Typically, that offering is 'tinto' (black coffee) or 'aromática' (tea). This isn't just any prepackaged tea bag, though. Aromática is often made with fresh aromatic herbs, fresh or dried fruits, and a little sweetener if desired. Although I am a diehard fan of black Colombian coffee, I was particularly inspired by the concept of aromáticas during my last visit to Colombia
As a Registered Dietitian with the Nourish Program, I often describe and promote our seed-to-plate prevention model. We have a 3,400-square-foot garden where we teach students, healthcare professionals, and community members the benefits and feasibility of growing your own herbs, fruits, and vegetables. We take what we've grown and show those same students, healthcare professionals, and community members how to prepare them in a simple, yet delicious way. We like to focus on real food and flavor versus the intricate details of nutritional science. If something tastes good, we will consume it, and if we consume it, we will receive all the wonderful benefits associated with that certain food item.
Fresh aromáticas are a simple and delicious way to dip your toe into the seed-to-plate model. With just a bit of soil, seeds or transplants, sunshine, and water, you can grow your own fresh herbs or even medicinal flowers! Whether you have a backyard with plenty of space for a lush garden, or you're growing your herbs from your balcony or windowsill, you can enjoy fresh herbs' incredible flavor and health-boosting benefits. Some aromatic herbs growing in our Houston garden right now include peppermint, spearmint, basil, lemon verbena, and many, many more
To make aromática:
Add your favorite aromatic herbs, fruits, or spices to a glass mug or tea kettle.
Pour boiling water over the top.
Cover mug or tea kettle with a lid or plate and let steep for 6-8 minutes.
If desired, add a drizzle of honey or your preferred sweetener.
For the aromática pictured below, I harvested peppermint, spearmint, lemon verbena, and even a roselle calyx (also known as hibiscus or flor de Jamaica)! In Colombia, there are many variations of aromáticas, including "aromática de frutos rojos" (containing fresh red fruits such as berries and apples) and "aromática de frutos Amarillo" (containing yellow fruits such as peaches, passion fruit, and pineapple). You can make it your own with a bit of ginger root or cinnamon stick for added flavor. The longer you steep, the more flavor will be infused into the water.
I hope you try a little slice of Colombia with this delicious, easy-to-make drink. Don't forget to have fun with it and make it your own! If you make it, please tag us on Instagram or Facebook @nourishprogram. I would love to see your creations!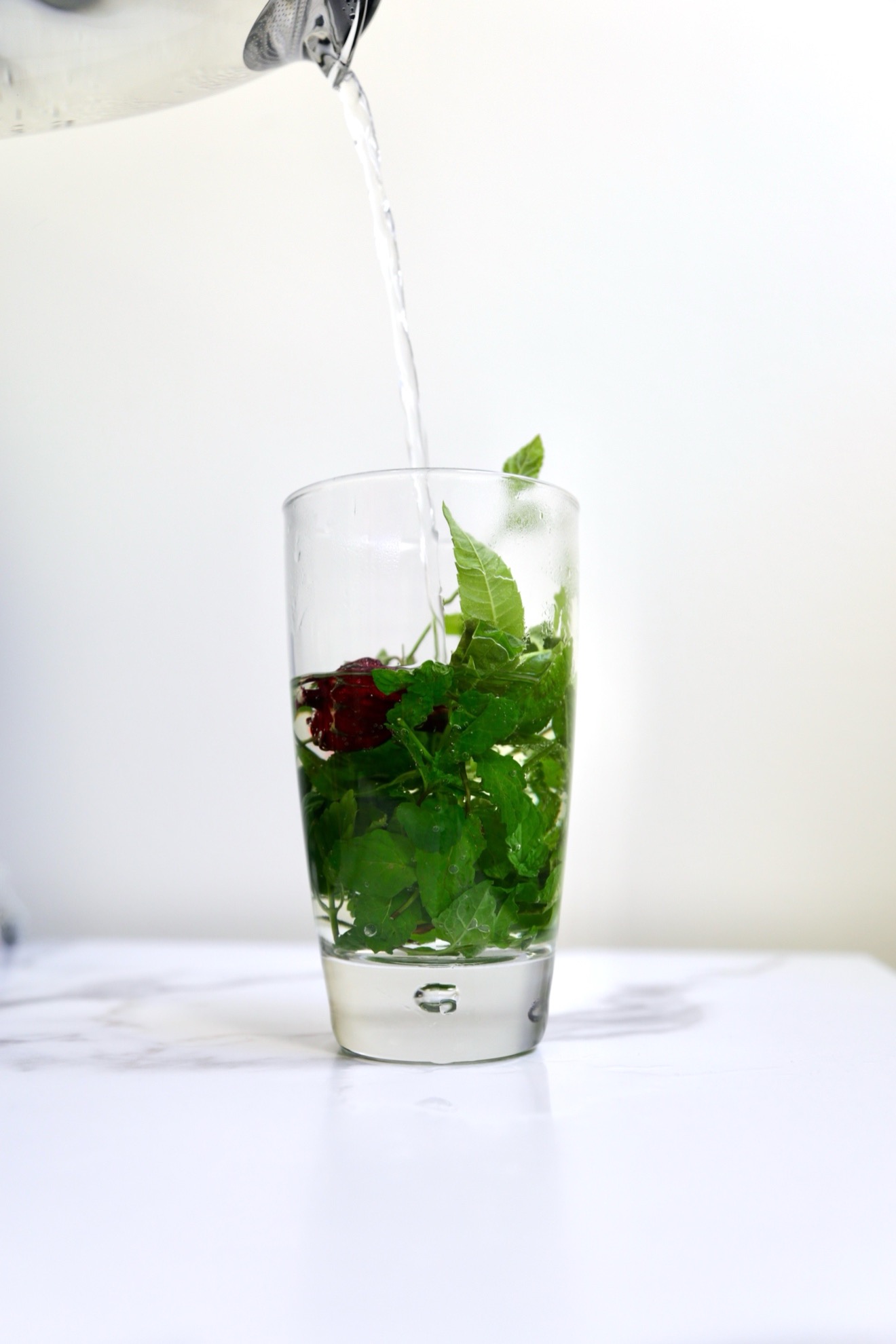 ---