Amelia McClellan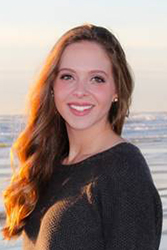 Research Associate
Amelia.G.McClellan@uth.tmc.edu
Amelia McClellan is the Research Assistant for the Center. Amelia assists with travel, purchasing and other administrative duties as well as coordinating Center events.
Amelia attended Texas A&M University-Corpus Christi, where she earned a B.B.A. in Economics in December of 2015. She moved to Austin at the end of 2016 to get settled before starting at the Center.
In her free time Amelia enjoys exploring the outdoors with her dog, anything music related, and spending time with friends and family.