Heidi McPherson, MPH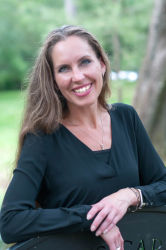 Senior Project Manager
Heidi.McPherson@uth.tmc.edu
Heidi McPherson has over 15 years professional experience in public health and community development, serving in local, national, and international roles. She is passionate about catalyzing collective capacity for improved population health outcomes. Heidi started her public health career working throughout the Americas and served for the past 5 years on the American Heart Association's team working in Houston and beyond. During her time with American Heart Association, she developed a statewide strategy to improve hypertension control across patient population and she served as co-lead for the Greater Houston Coalition for Social Determinants of Health. It is this role that brought her to UTHealth School of Public Health and the Michael & Susan Dell Center for Healthy Living, where she will focus on further developing the impact of is collective effort. Heidi will be working with Dr. Shreela Sharma who also serves as co-lead for the Coalition.
Heidi has extensive experience building collaborations with healthcare, public health, corporate, and community partners in building cultures of health. Heidi serves on several health coalitions, including Houston Business Coalition on Health, Texas Collaborative for Healthy Mothers and Babies (TCHMB), Be Well Acres Homes, Cities Changing Diabetes, and the Greater Houston Partnership.
On a personal note, Heidi enjoys running, tango, birdwatching, reading, and exploring the world and the backyard with her family. Originally from Hawaii, Heidi has enjoyed living in Texas for almost 20 years.