Gregory Bounds, MPH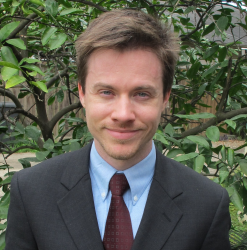 Data Management Analyst
Gregory.Bounds@uth.tmc.edu
Greg is the data manager for Brighter Bites research and evaluation. He is responsible for Brighter Bites data collection systems and program evaluation metrics.
Before joining the Brighter Bites team, Greg worked in academic information technology at Harvard Law School and Rice University and in academic research as an author / research assistant with physicians at Baylor College of Medicine and Johns Hopkins University School of Medicine. His research interests include evidence-based policies and practices, data science, demography, nutrition, and a little bit of everything else.
Greg received his BS in sociology from University of Houston and his MPH from the
UTHealth School of Public Health in Houston
. He and his wife are native Houstonians and moved back in 2011 after three years in the Boston area. Greg enjoys travel, reading, and hiking.