Past Lectureships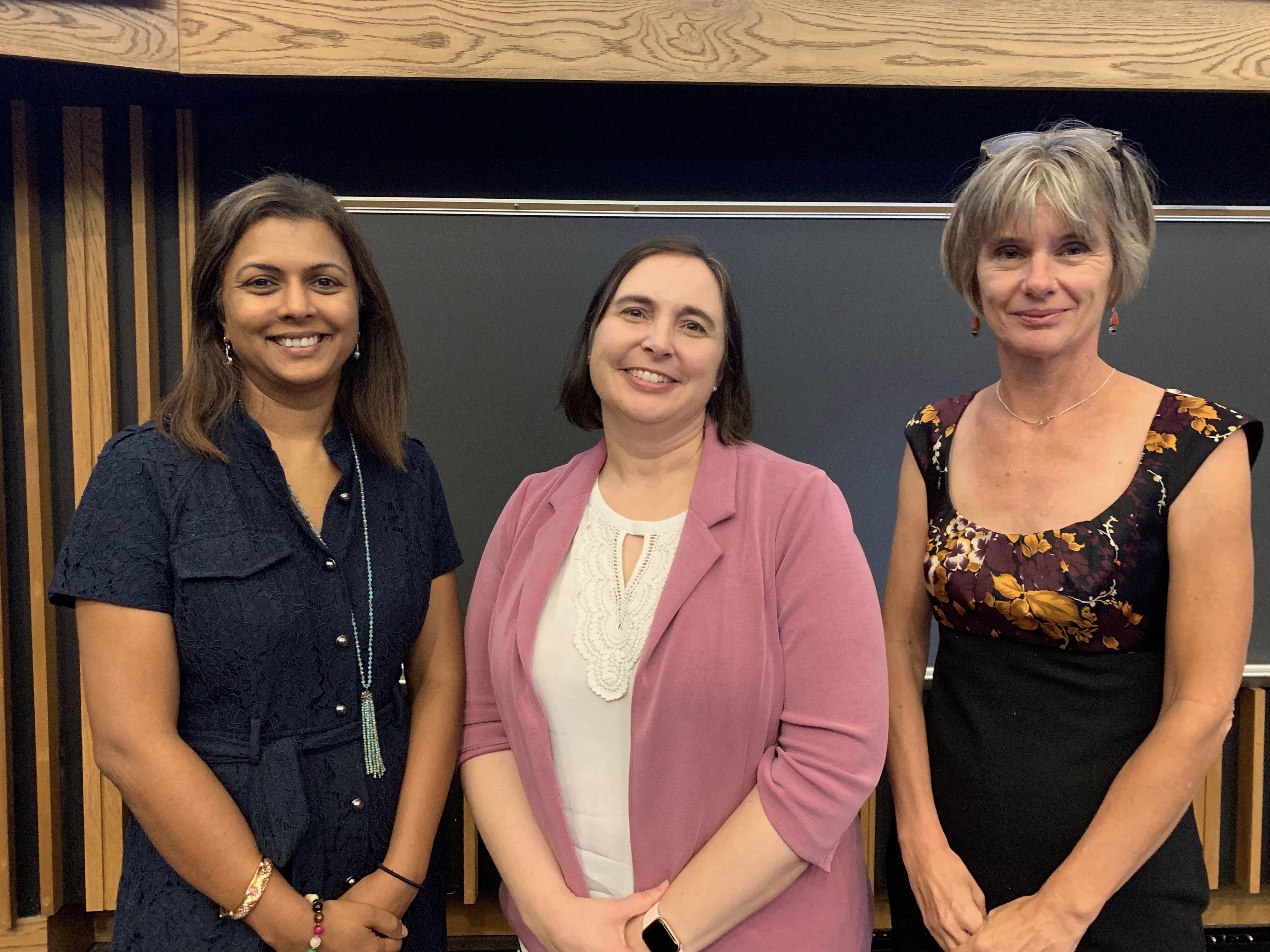 keynote address by
Dr. Julie Lumeng
Thomas P. Borders Family Research Professor of Child Behavior and Development
Director, Center for Human Growth and Development
University of Michigan

October 4, 2019
About the Keynote Speaker: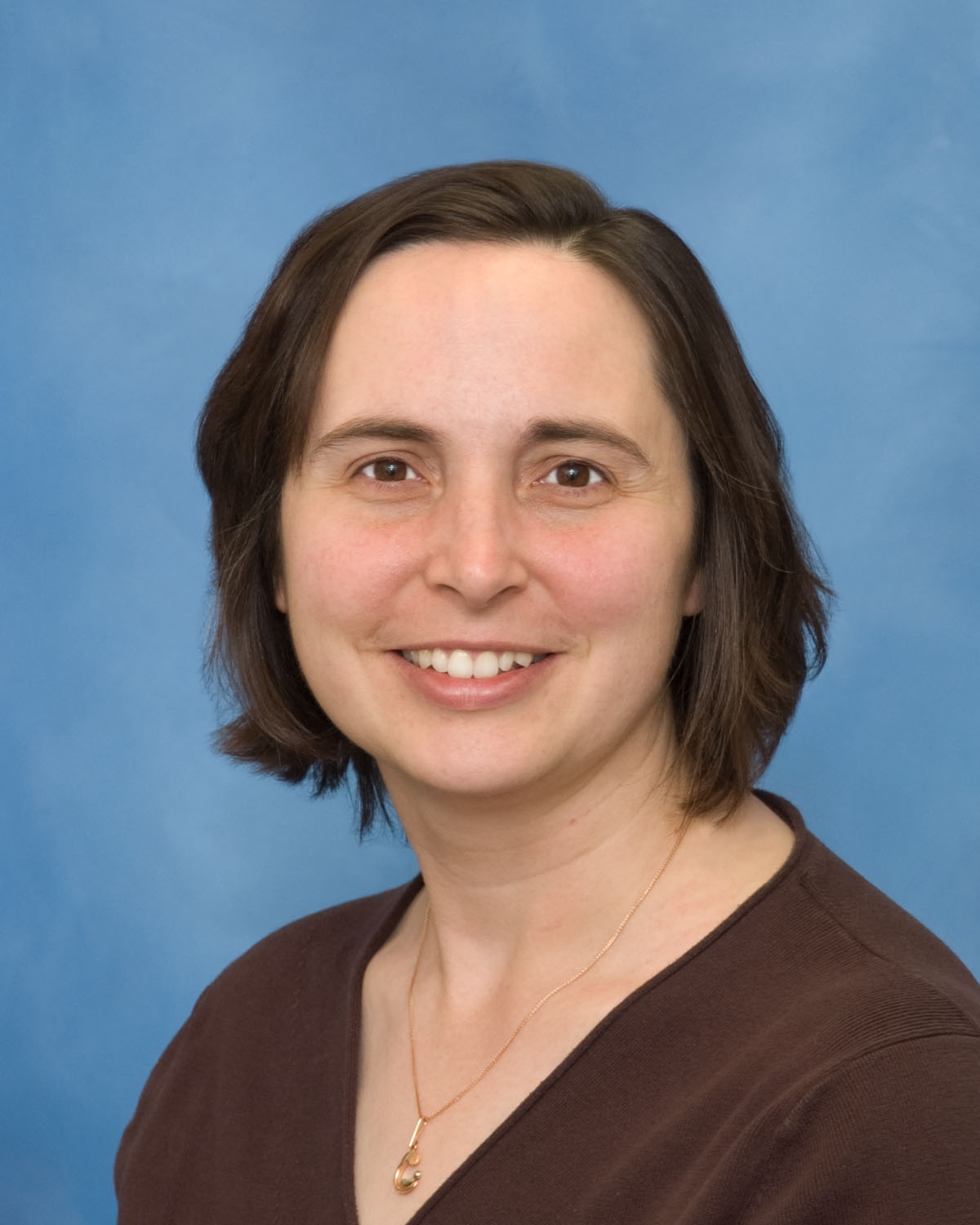 "Psychosocial Stress and Eating Behavior among Young Low-Income Children"
Julie Lumeng, MD, is the Thomas P. Borders Family Research Professor of Child Behavior and Development and the Director of the Center for Human Growth and Development at the University of Michigan. She is a developmental and behavioral pediatrician and Professor of Pediatrics and Nutritional Sciences. Her work focuses on developmental and behavioral predictors of obesity risk in young, low-income children. This work has included maternal feeding beliefs and practices, child eating behaviors, biobehavioral markers of psychosocial stress as a contributor to eating behavior, and infant appetite. She has also led community-based behavioral intervention trials for childhood obesity prevention. Much of her work has occurred in collaboration with Head Start. Her work has been funded by the National Institutes of Health, the United States Department of Agriculture, and the American Heart Association.
---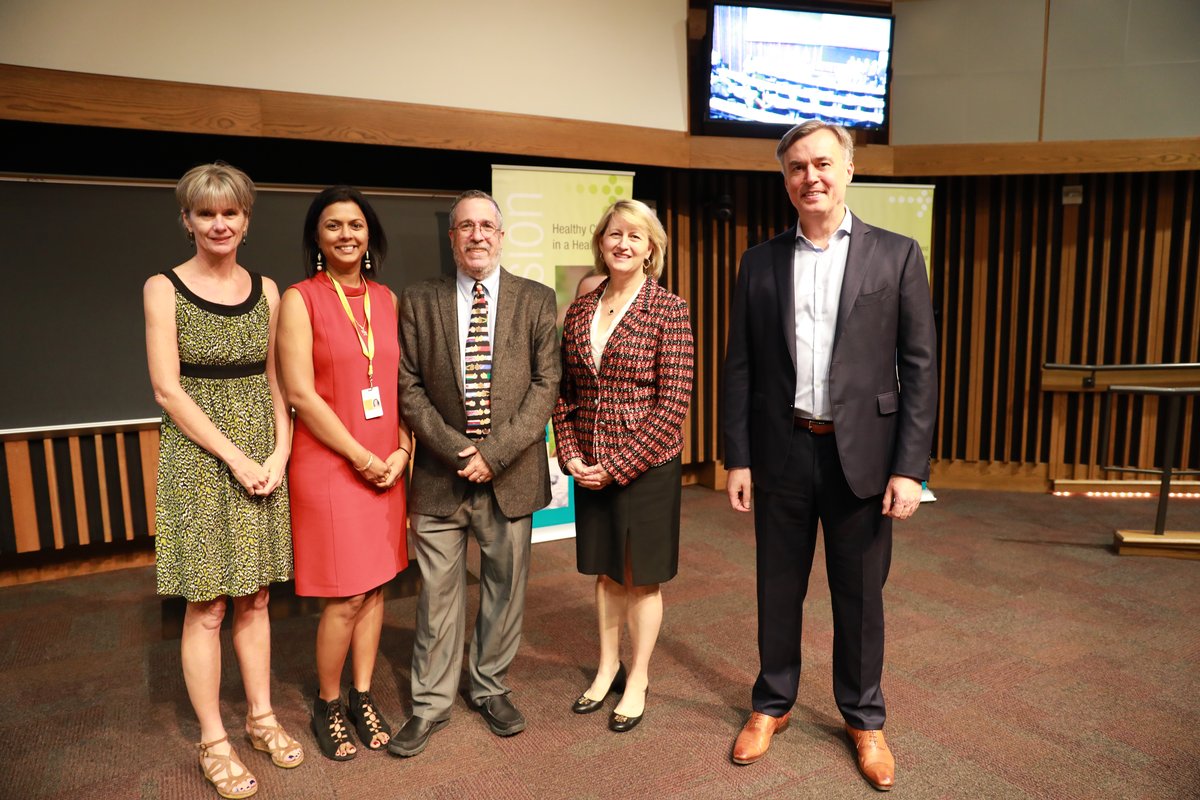 keynote addresses by
Dr. Steven Abrams
Professor, Department of Pediatrics
Director, Dell Pediatric Research Institute
Dell Medical School

Dr. Radek Bukowski
Associate Chair for Investigation and Discovery, Department of Women's Health
Professor, Department of Women's Health
Dell Medical School

October 11, 2018
About the Keynote Speakers: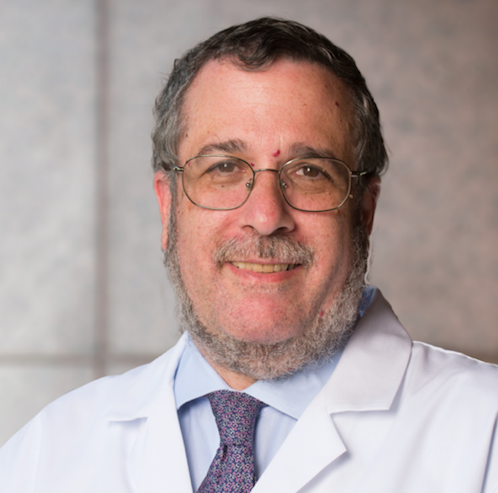 "Public policy in early childhood nutrition: Protecting and supporting vulnerable populations"

Steven Abrams, MD
Steven A. Abrams is the director of the Dell Pediatric Research Institute and professor of pediatrics. Abrams has developed and championed the use of stable isotopes to determine mineral requirements and physiological turnover rates in infants and children. He developed the mass spectrometric methods and analytical approaches allowing populations throughout the world to obtain critical data needed for food fortification strategies to be effective.His research has also furthered understanding of the physiological basis for hormonal changes during growth acting bone formation and turn over using mathematical modeling techniques adapted by his team for infants and small children. He has conducted research studies using mineral isotopes in more than 20 countries and for 25 years operated the largest nutritional research lab in the world analyzing biological samples for mineral isotope enrichment. He has frequently consulted with governments and has been a trainer for the International Atomic Energy Agency in developing the skills of scientists in countries including Pakistan, Egypt, Indonesia and South Africa on isotopic techniques as applying to human nutrition. Abrams has also authored dozens of methodological papers and a textbook relating disease processes to nutrient metabolism. He continues to consult frequently with companies related to product design to incorporate key nutrients, especially calcium and iron, in their products. In 2016, he received the highest award in the pediatric nutritional research community, the Samuel J. Fomon Nutrition Award, for his contributions to helping improve the health of children through application of mineral stable isotope research.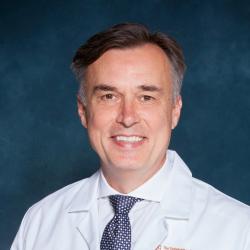 "The end of the average patient - individualization in pregnancy and medicine"

Radek Bukwoski, MD, PhD
Radek Bukowski came to Dell Medical School from Yale University, where he was professor of obstetrics, gynecology and reproductive sciences and director of the Division of Maternal Fetal Medicine at the Yale School of Medicine and chief of maternal fetal medicine at the Yale-New Haven Hospital. He completed medical school and an obstetrics and gynecology residency at the University of Poznan in Poland and received a Ph.D. from the Freie Universitaet Berlin. He then completed a second residency at the Eastern Virginia Medical School and a fellowship in maternal fetal medicine at the University of Texas Medical Branch at Galveston. Prior to that, he was a faculty member for 16 years in the Division of Maternal Fetal Medicine at the University of Texas Medical Branch, where he achieved the rank of tenured professor of obstetrics and gynecology. Bukowski's research focuses on preterm birth, stillbirth, developmental programming and long-term health consequences of adverse outcomes of pregnancy. His publications have appeared in numerous journals including the New England Journal of Medicine, the Journal of the American Medical Association (JAMA), PLoS Medicine and the British Medical Journal. Bukowski's work has been supported by six grants from the National Institutes of Health. He is an internationally recognized expert in maternal fetal medicine and has received numerous awards including the prestigious March of Dimes award for Best Research in Prematurity.
---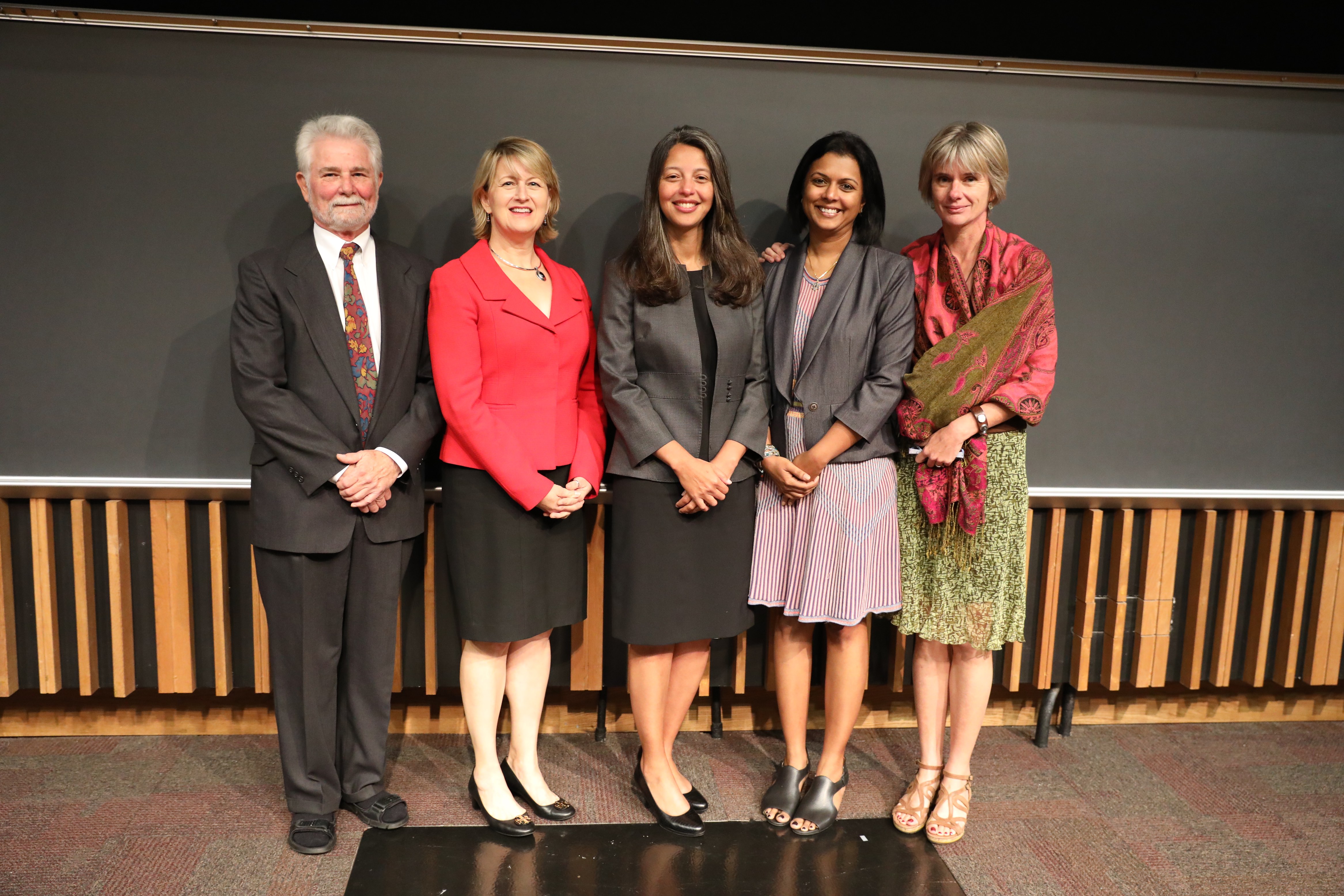 keynote address by
Dr. Elsie Taveras
Chief, Division of General Academic Pediatrics
Director, Pediatric Population Health Management - Massachusetts General Hospital
Professor of Pediatrics, Harvard Medical School
Associate Professor of Population Medicine, Harvard Medical School
Professor in the Department of Nutrition, Harvard T.H. Chan School of Public Health
October 11, 2017
About the Keynote Speaker: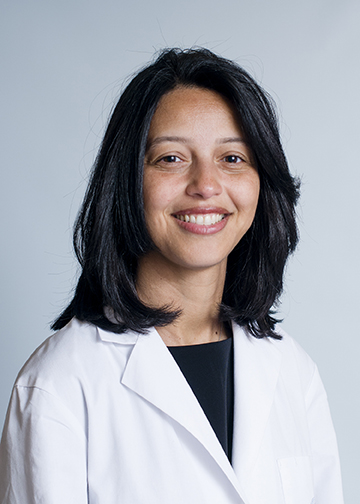 "Obesity Prevention in the First 1,000 Days"
Elsie M. Taveras, M.D., M.P.H. is Chief of the Division of General Academic Pediatrics and Director of Pediatric Population Health Management at Massachusetts General Hospital. She is also Professor of Pediatrics and Associate Professor of Population Medicine at Harvard Medical School and Professor in the Department of Nutrition at Harvard T.H. Chan School of Public Health. She received her Bachelor of Science and MD degrees from New York University. After receiving her MD, she did her internship, residency, and chief residency, at the Boston Combined Residency Program at Boston Children's Hospital and Boston Medical Center in Pediatrics. Dr. Taveras also holds a Master's in Public Health from the Harvard T.H. Chan School of Public Health.

Dr. Taveras is a Pediatrician and a childhood obesity researcher. Her main focus of research is understanding determinants of obesity in women and children and developing interventions across the life course to prevent obesity and chronic diseases, especially in underserved populations. Her work spans the spectrum of observational studies and interventions—to identify and quantify risk factors— and to modify these risk factors for health promotion and disease prevention. She has published over 150 research studies and served on Committees for the National Academy of Medicine to develop recommendations for prevention of obesity in early life and for evaluating the progress of national obesity prevention efforts. Her work in early life origins of childhood obesity was cited by The Robert Wood Johnson Foundation as one of the most influential studies of 2010 and in the White House Task Force Report on Childhood Obesity in May 2010.
She has received extensive research funding from the National Institutes of Health, the Centers for Disease Control and Prevention, the Patient-Centered Outcomes Research Institute, the American Diabetes Association, the Robert Wood Johnson Foundation, the Boston Foundation, among many other federal and foundation sources. In 2016, she received the Public Health Leadership in Medicine Award from the Massachusetts Association of Public Health for her extensive work improving health and health care in community-based settings.
---
Inaugural Lectureship (2016)

keynote address by
Dr. Thomas Robinson
Endowed Professor in Child Health and Professor of Pediatrics and Medicine
Stanford Prevention Research Center
September 8, 2016

About the Keynote Speaker:

Thomas Robinson, M.D., M.P.H.
Thomas Robinson focuses on designing solutions to help children and families improve their health- and sustainability-related behaviors. Dr. Robinson is the Irving Schulman, MD Endowed Professor in Child Health, Professor of Pediatrics and of Medicine, in the Division of General Pediatrics and the Stanford Prevention Research Center at Stanford University, and Director of the Center for Healthy Weight at Stanford University and Lucile Packard Children's Hospital Stanford. He originated the solution-oriented research paradigm and directs the Solutions Science Lab at Stanford. He is known for his pioneering obesity prevention and treatment research, including the concept of stealth interventions. Dr. Robinson focuses on solution-oriented research to develop and evaluate health promotion and disease prevention interventions for children, adolescents and their families to directly inform medical and public health practice and policy. His research is largely experimental in design, conducting family-, school-, and community-based randomized controlled trials to test the efficacy and/or effectiveness of theory-driven behavioral, social and environmental interventions to prevent and reduce obesity, improve nutrition, increase physical activity and decrease inactivity, reduce children's screen time, and promote energy efficiency and environmental sustainability. Robinson's research is grounded in social cognitive models of human behavior uses rigorous methods, and is performed in real World settings with diverse populations, making the results of his research more relevant for clinical and public health practice and policy.
Dr. Robinson is published widely in the scientific literature, Principal Investigator on numerous prevention and treatment studies funded by the National Institutes of Health, and a frequent appointee to expert and advisory panels for leading national and international scientific and public health agencies and organizations. Robinson received both his B.S. and M.D. from Stanford University and his M.P.H. in Maternal and Child Health from the University of California, Berkeley. He completed his internship and residency in Pediatrics at Children's Hospital, Boston and Harvard Medical School, and then returned to Stanford for post-doctoral training as a Robert Wood Johnson Clinical Scholar. He has been a faculty member at Stanford since 1991. Dr. Robinson also is Board Certified in Pediatrics and practices General Pediatrics at Lucile Packard Children's Hospital Stanford.