Steven Kelder, PhD, MPH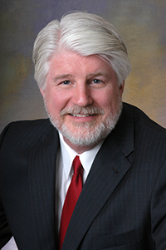 Beth Toby Grossman Distinguished Professor in Spirituality and Healing
Coordinator of External Affairs, Michael & Susan Dell Center for Healthy Living
steven.h.kelder@uth.tmc.edu
Dr. Kelder has more than 25 years of experience in design and evaluation of child and adolescent research, particularly interventions directed towards youth, schools, and parents. Recently, his emphasis is on interventions designed for promotion of physical activity, healthy eating, oral health, obesity prevention, e-cigarette prevention. Dr. Kelder is one of the lead investigators for CATCH, a research-based program that guides schools, families and children in the process of being healthy, reaching more than a million Texas children.
Dr. Kelder served with Center faculty member Dr. Bill Kohl on the IOM committee on Accelerating Progress in Obesity Prevention: Solving the Weight of the Nation. The committee published its report in 2012 in conjunction with the Emmy-nominated HBO documentary special on obesity in America, Weight of the Nation.
In 2014, Dr. Kelder, with Center Director Dr. Deanna Hoelscher and MPH graduate Duncan Van Dusen, initiated the CATCH Global Foundation, a 501(c)(3) nonprofit entity devoted to training and disseminating the CATCH portfolio of child health programs. To date, the CGF has raised over ten million dollars, with more than 85% of it going to direct service provision to preschools, K-8 schools, YMCA, Jewish community centers, and public Headstart centers.
Dr. Kelder also served with Center faculty members Dr. Cheryl Perry, Dr. MeLisa Creamer, and Dr. Melissa Harrell all of whom were senior scientific editors of the 2016 Surgeon General's report on e-cigarettes. The report declares e-cigarette use among U.S. youth and young adults a major public health concern. As a result of working on the report, Dr. Kelder produced the CATCH My Breath program, which is being used in all 50 states.
Current Projects

CATCH Healthy Smiles teaches students why toothbrushing, flossing, dentist visits, and healthy food and drink choice are important to oral health. Students will learn and practice the skills necessary to maintain healthy smiles.

CATCH is a research-based program designed to guide schools, families and children in healthy eating and physical activity.

CATCH My Breath (CMB) is a middle school e-cigarette prevention program originally designed as a rapid response to the emerging teen vaping trends.
Recent Publications
(Messiah, S., Valerio-Shewmaker, M.A., DeSantis, S.M., Swartz, M.D., Yaseen, A., Brito, F.A., Kohl III, H.W., Kelder, S.H., Aguillard, K., Omega-Njemnobi, O.S. and Breaux, C., The Lancet, June 2021.)
(Sanchez, R., Ranjit, N., Kelder, S. H., Gill, M., & Hoelscher, D. M. (2021). Preventive Medicine Reports, 101406.)
Mantey, D., Harrell, M., Chen, B., Kelder, S. H., Perry, C., & Loukas, A. (2022). Tobacco control, 31(3), 411–415.
(Mantey, D. S., Harrell, M. B., Chen, B., Kelder, S. H., Perry, C. L., & Loukas, A. (2020). Nicotine & Tobacco Research.)
(Kelder, S. H., Mantey, D. S., Van Dusen, D., Vaughn, T., Bianco, M., & Springer, A. E. (2021). Dissemination of CATCH My Breath, a middle school E-Cigarette prevention program. Addictive Behaviors, 113, 106698.)
Recent News

Dr. Steven H. Kelder recently answered several questions for Community Impact Newspaper regarding COVID-19; trends in cases statewide; and important considerations for parents, students and educators as the 2020-21 school year approaches.

Ty Marceaux took a puff from his electronic cigarette and pointed to a small corner of his Heights vape shop once teeming with vape cartridges offering sweet flavors such as mango, grape and pineapple. Earlier this month, the manager of the shop, Rock N' Roll It, was forced to stop selling fruit- and candy-flavored nicotine cartridges under new Food and Drug Administration regulations aimed at curbing the rise of underaged vaping.

In response to the youth vaping crisis, experts at The University of Texas Health Science Center at Houston (UTHealth) developed CATCH My Breath, a program to prevent electronic cigarette use among fifth – 12th grade students.

The death of a 15-year-old in Texas marks the youngest fatality linked to the current outbreak of vaping-related lung injuries in the United States. This comes as new cases of e-cigarette, or vaping, product use-associated lung injury (EVALI) are on the decline.
As e-cigarette use by young people reaches epidemic proportions, researchers at The University of Texas Health Science Center at Houston (UTHealth) have received a $3.1 million grant from the National Institutes of Health to conduct the first-ever assessment on the long-term results of a nationwide nicotine vaping prevention program for youth called CATCH My Breath.