Richard Tandaju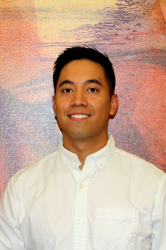 Research Assistant III
Richard.Tandaju@uth.tmc.edu
Richard Tandaju is a Research Assistant for the Texas School Physical Activity and Nutrition Survey (SPAN) Project. He graduated from the University of Maryland with a Bachelor's in Public Health Science.
In his free time he enjoys playing sports, exercising, reading, listening to music, and spending time with friends and family.
Current Projects

The Texas SPAN survey was established to track the prevalence of overweight and obese school-aged children in Texas.