Tiffni Menendez, MPH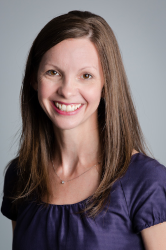 Senior Program Manager - Research
Tiffni.Menendez@uth.tmc.edu
Tiffni Menendez, MPH is the Senior Program Manager for the Michael & Susan Dell Center for Healthy at The University of Texas Health Science Center at Houston School of Public Health in Austin. Tiffni coordinates and manages Center project and activities, including grant management, metrics-tracking, and coordination across projects that support and disseminate evidence-based research to push the frontiers of public health discovery and practice within the family, community, and health policy environments. She is responsible for all operational and supporting strategy development for the Center, as well as connecting with community partners. Tiffni is the Project Director of the Research-to-Policy Collaboration Project and the Texas Child Health Status Report Project.
Tiffni brings over 15 years of diverse experience in public health and program management. Much of her professional experience has focused on public health research in the elementary school communities, with an emphasis on obesity prevention and the promotion of physical activity behaviors within the school and home environments. Tiffni holds a BS in Psychology from Texas A&M University and a Masters in Public Health from The University of Texas Health Science Center at Houston School of Public Health. She enjoys exercising, running, and spending time outdoors with her family, whether it is hiking in Texas or Colorado or watching her son play sports and ride his bike.
Current Projects

This project is a collaborative effort that will study the impact of two recent policies: the Safe Routes to School program and an important rule revision to the federal food allocation package administered by the Texas Women, Infants and Children program.
Recent Publications
Nichols, D., Dowdy, D., Atteberry, H., Menendez, T., & Hoelscher, D. M. (2017). Texas Public Health Journal, 69(2).