Randy Taylor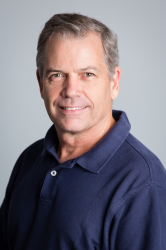 Systems & Applications Specialist II
Randy.D.Taylor@uth.tmc.edu
Randy provides PC & Mac desktop support for Faculty, staff and all students at the Austin Regional Campus, server and printer support alone and Interactive TV assistance connecting to all University of Texas Health Science Center at Houston School of Public Health campuses.
He joined the Center in June, 2014 after 7 years at Dell. He's been in the PC support world for over 25 years here in Austin. Randy says he gets a lot of satisfaction knowing that his colleagues and the students are ultimately able to do their work because of his help.
On a more personal note, Randy has been married for almost 20 and has a young son who he says keeps him young at heart.