Shannon Weston, MPH, RDN, LD, CDE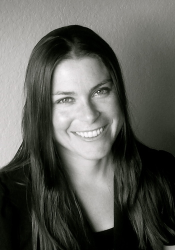 Nutritionist Supervisor
Shannon.R.Weston@uth.tmc.edu
Shannon is a registered dietitian and certified diabetes educator. Her past work experiences include diabetes education, outpatient nutrition counseling, private practice and research.
Recent News

Shannon Weston, MPH, RDN, LD, CDE, was interviewed on FOX 26 Morning News Extra for a segment about breakfast causing weight gain.

The holiday season ushers in many chances for indulging in big meals and extra desserts, as well as added stress when it comes to buying gifts and hosting family, but there are ways of handling all of this. Members of UTHealth at the Texas Medical Center are offering tips on how to stay healthy and stress free during the holidays.