Shannon Weston, MPH, RDN, LD, CDE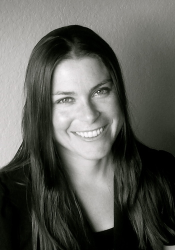 Nutritionist Supervisor
Shannon.R.Weston@uth.tmc.edu
Shannon is a registered dietitian and certified diabetes educator. Her past work experiences include diabetes education, outpatient nutrition counseling, private practice and research.
Recent News

Collagen refers to a family of proteins that are the primary structural component of connective tissues, such as skin and cartilage, according to Yale University.

Who has fond memories of the Cabbage Soup Diet? The stewing, the brewing, the hunger … the stench! No one?

Shannon Weston, MPH, RD, spoke to Fox 26 News viewers about the Flexitarian diet and why dietitians believe it's a healthy New Year's resolution.

While the myth that people gain seven to 10 pounds between Thanksgiving and Christmas has been debunked, a recent study suggests that they do gain about a pound per holiday season – and that can add up to carrying an extra 20 pounds into middle age.

When a person has diabetes, the pancreas doesn't make enough insulin or can't use the insulin that it produces. This leads to a sugar buildup in the blood stream, according to the Centers for Disease Control and Prevention.