Ali Linan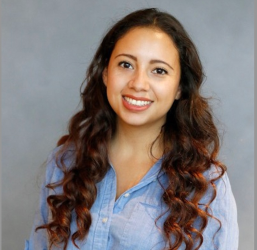 Communications Assistant
alexandra.v.linan@uth.tmc.edu
Ali joined as the Communications Assistant for the UTHealth Houston School of Public Health in Austin in 2023. Ali provides support with designing, developing, and editing reports and public health materials. She also reviews news and feature articles for publication and manages social media posts.
Prior to working at the Center, she attended Syracuse University where she received a bachelor's degree in journalism and political Science and a minor in marketing. She spent six years as a journalist covering local, county and state news in Texas and New Mexico.
Outside of work, Ali enjoys hiking with her two dogs, live music and traveling.