Michael & Susan Dell Post-Doctoral Fellowship Program
Overview
The Michael & Susan Dell Post-Doctoral Fellowship is a research traineeship for post-doctoral fellows interested in nutrition, physical activity, obesity, and/or tobacco prevention research. The program provides funding for one full-time post-doctoral fellow to study in residence at the Center for one year, with the option of additional years of funding based on performance and fund availability. Fellows are offered a competitive salary and full health benefits. The goal of the post-doctoral fellowship program is to train future experts in nutrition, physical activity, obesity, and/or tobacco prevention research so the fellow is prepared to successfully become an independent investigator. The Center Post-Doctoral Fellowship Program is led by Drs. Deanna Hoelscher, Steve Kelder, and Harold Kohl.
The post-doctoral fellowship is administered through funding from the Michael & Susan Dell Center for Healthy Living, part of The University of Texas Health Science Center in Houston (UTHealth) School of Public Health in Austin.
The application period for the Michael & Susan Dell Post-Doctoral Fellowship has closed.
For post-doctoral opportunities available through the National Cancer Institute, please visit The University of Texas Health Science Center (UTHealth) School of Public Health website.
Benefits
The Michael & Susan Dell Post-Doctoral Fellow will be assigned a mentor from the faculty body of the Center based on mutual interests and ranking indicated on the application. The fellow will have the opportunity to learn about Center projects, assist with data collection and analysis, participate in health communication and dissemination activities, create products to support evidence-based health research and recommendations for health policy, work on publications, submit grants, and establish herself/himself as an independent researcher.
The post-doctoral fellowship includes the following research-related benefits and opportunities:
Attendance at one national conference/meeting a year;
Access to or purchase of new statistical or other research-related software (as appropriate);
Access to tools, templates, and shared resources for field measurement, grants, and publications (i.e., field anthropometric measurement tools, accelerometers, nutrition data analysis program, health communication tools, other statistical software programs);
Opportunities to attend:

Limited number of training courses or sessions (including statistical training and software training, such as R and STATA)
Local seminars by invited speakers at the Center and UTHealth School of Public Health in Austin
Local continuing education opportunities and professional development opportunities (with administrative support for travel and purchasing)
Center-sponsored functions, activities, and community events;
Access to annual and ongoing consultation from international and national leaders in child health during Center annual events (i.e., Michael & Susan Dell Lectureship Award Speaker; other various opportunities); and
Local interactions and collaborations with Center faculty members, staff, students, and community members.
Post-doctoral fellows are expected to attend and support major Center events. The program is intended to be mutually beneficial – the work of the post-doctoral fellow helps advance Center projects and activities, while the fellows have the chance to work closely with Center leadership and better understand the operation of an academic center.


Current Michael & Susan Dell Post-Doctoral Fellow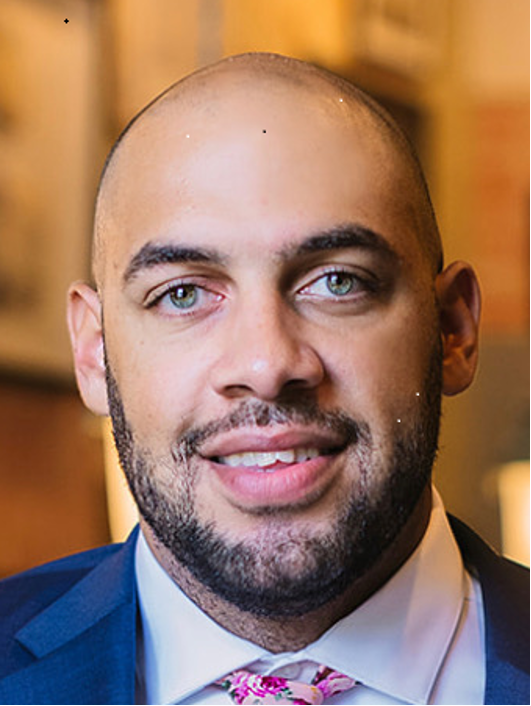 Ethan Hunt, PhD, MPH
Dr. Hunt completed his PhD in exercise science at the University of South Carolina's Arnold School of Public Health in summer 2021. Ethan's research interests include childhood obesity prevention, health disparities, and obesogenic behaviors.




Past Michael & Susan Dell Post-Doctoral Fellows
2019-2021: Kevin Lanza, PhD, MCRP
Dr. Lanza's research investigates the link between environmental characteristics, both built and natural, and physical activity. He received a master's and PhD in City & Regional Planning from the Georgia Institute of Technology, where as a member of the Urban Climate Lab, he measured the urban heat island effect and modeled its public health implications. His dissertation focused on the relationship between summer heat and physical activity of adults.
2017-2018: Katie Elder, PhD
Dr. Elder's focus is on implementation science, specifically, she studies how to bridge the gap between public health research and health policy. She comes to the Center after earning her PhD in Communication from the Annenberg School at the University of Southern California. Before that, she worked as an analyst at the US Department of Health and Human Services' Recovery Act Office. She earned her Master of Public Affairs from the Lyndon B. Johnson School in 2009.
2015-2016: Deborah Salvo Dominguez, PhD
Dr. Deborah Salvo joined UTHealth School Of Public Health and the Michael & Susan Dell Center for Healthy Living as a Postdoctoral Research Fellow. She is also an Adjunct Researcher and Faculty member at the National Institute of Public Health of Mexico, where she is originally from. Prior to joining the Center, she was a Biomedical Research Associate at the Stanford Prevention Research of Stanford University School of Medicine. She obtained her PhD in Biomedical Sciences (Nutrition and Health Sciences, epidemiology and public health track) from Emory University in 2013.
2011-2014:
Abiodun (Abi) Oluyomi, PhD

Dr. Abi Oluyomi's primary career focus is the use and application of environmental epidemiological processes, particularly space- and place-based processes, to examine, explain, and positively promote population health outcomes.
Post-Doctoral Fellowship Program